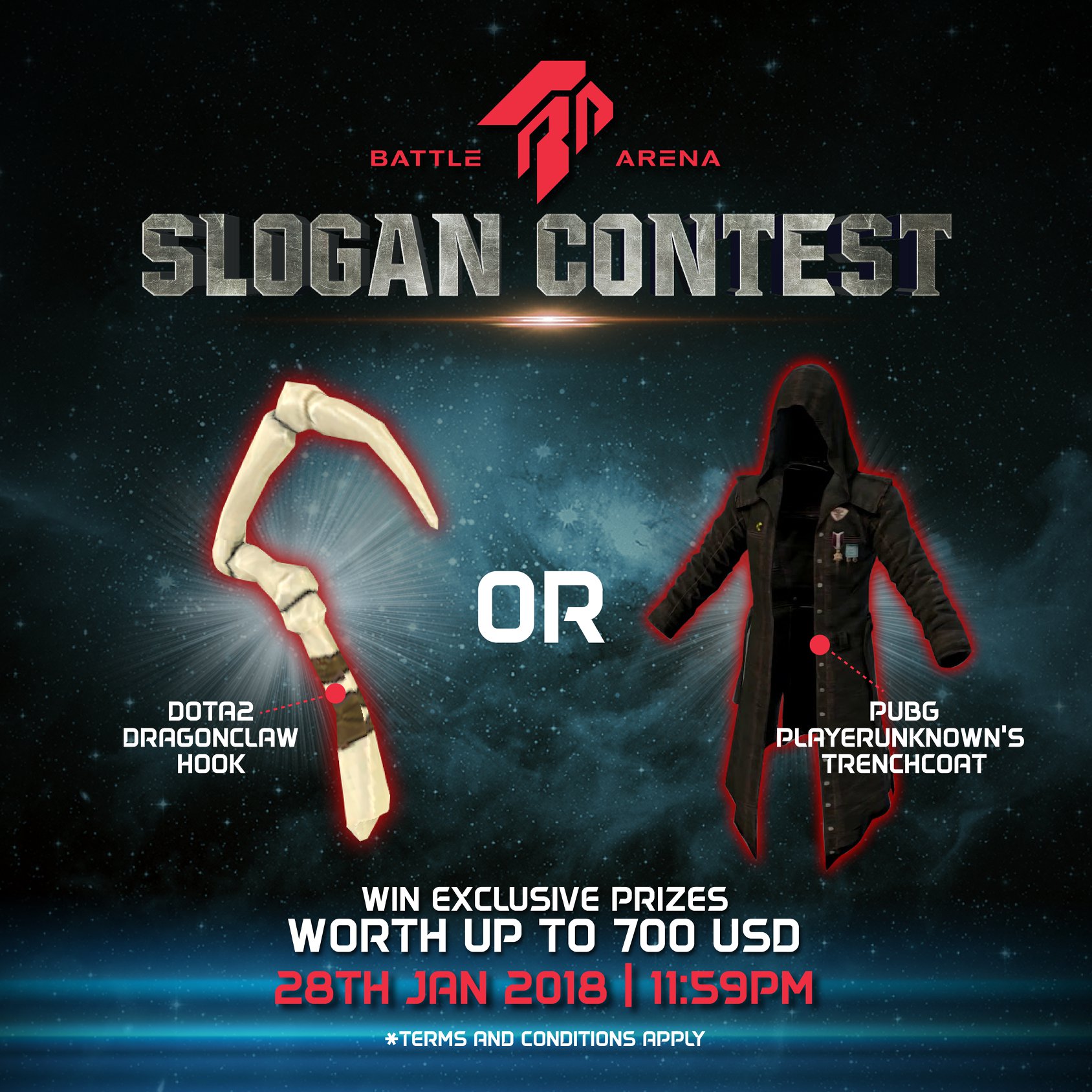 Slogan Contest
Would you like to win an exclusive Dragonclaw Hook or a Player unknown's Trench coat?
Battle Arena is giving away the item of YOUR choice if you can come up with the best slogan for us!
All you need to do is:
1. Fill up this form (https://goo.gl/RMbTvB) with your answers.
2. Comment below which item you would want to win if your slogan is selected.
3. The slogan can only be a maximum of 10 words and must convey the message that: Gaming is always more enjoyable when friends get together and play at the same place!
4. Deadline: 28th January 2018 11:59PM.
Terms and Conditions apply.