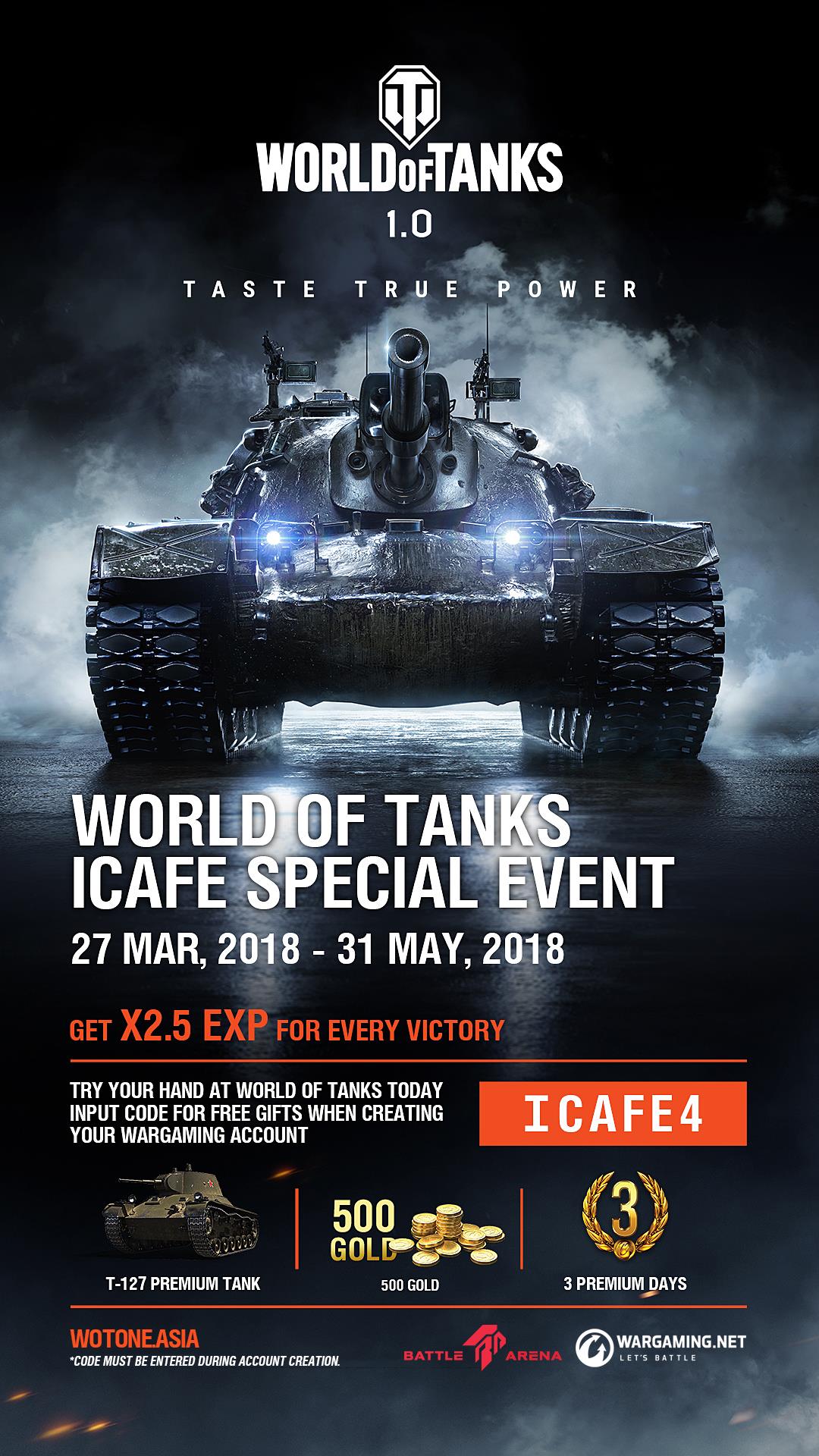 World of Tanks
Calling all World of Tanks players! From tomorrow, 27th March 2018 until the 31st May 2018:
– Existing members get 2.5x EXP bonus for every win achieved at Battle Arena (Limited to the 20 PCs at our Open Battlegrounds)
– For new members who sign up at Battle Arena using the ICAFE4 code, you will be entitled to FREE 500 gold, T-127 Premium Tank and 3 Premium Days.
What are you waiting for? Come down to the arena and enjoy these benefits!!