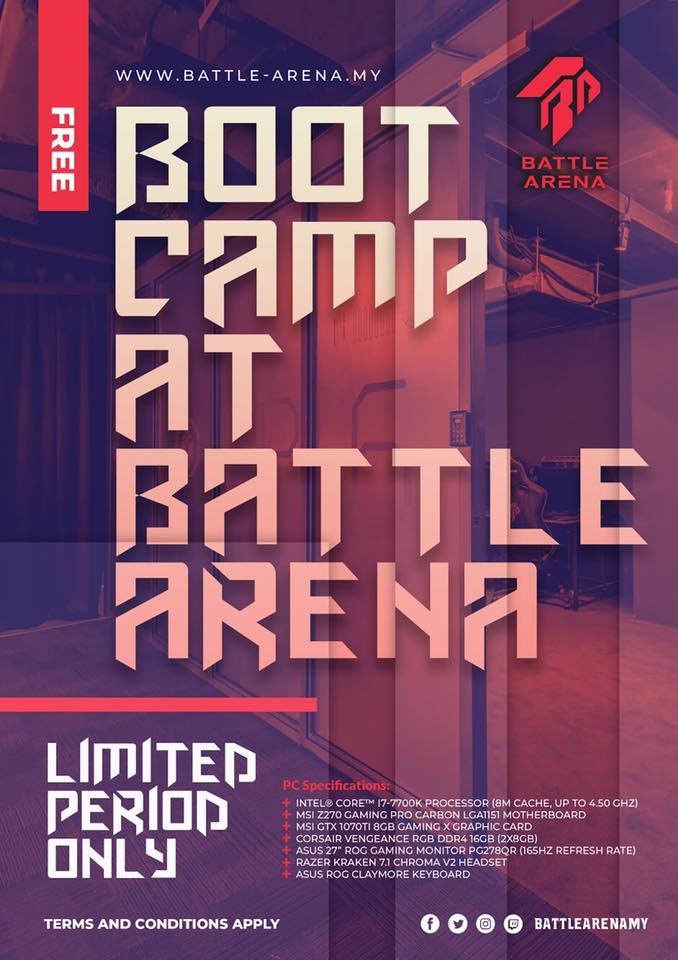 Boot Camp at Battle Arena
Are you a competitive team that is looking for a place to hold your boot camp or training sessions?
Look no further, as Battle Arena is the place for you! For a limited time only we would like to invite your team to try out our Premium Pods for free!
You may contact us at [email protected] for more information.