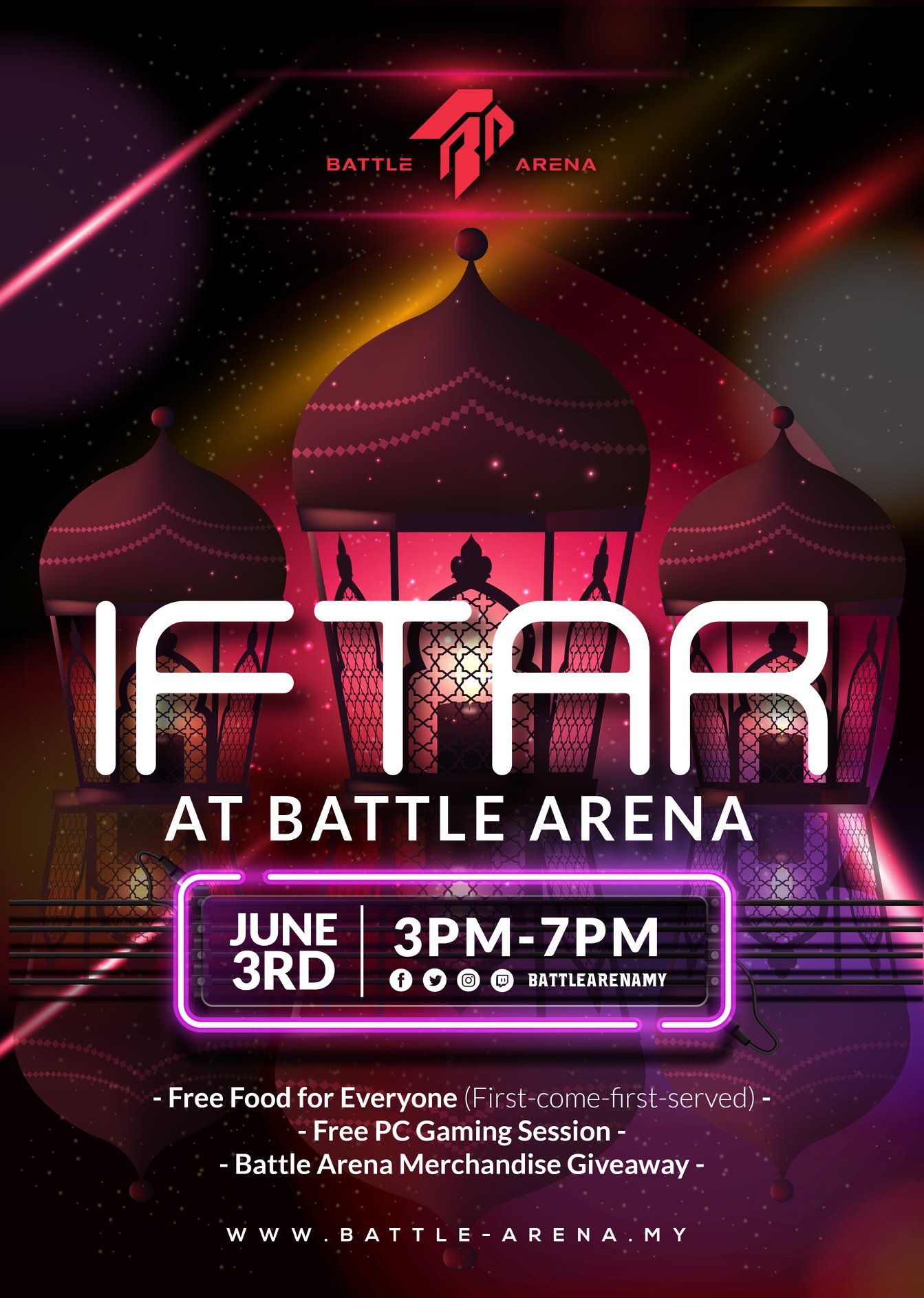 IFTAR at BATTLE ARENA
Selamat bersahur everyone! We know majority of you are excited for today's Iftar at Battle Arena. So here are the details that you should know for today's event
– Mobile Gaming Day (Play with our FREE wifi ALL DAY)
– Free PC gaming session starts from 3PM – 7PM
– Food voucher will start distributing from 3PM onwards. FIRST COME, FIRST SERVED
– Giveaway session with Flava Esports at 5PM
– Everyone must register as a member in order to enjoy the above benefits
– Terms and Conditions Apply
See you later today!