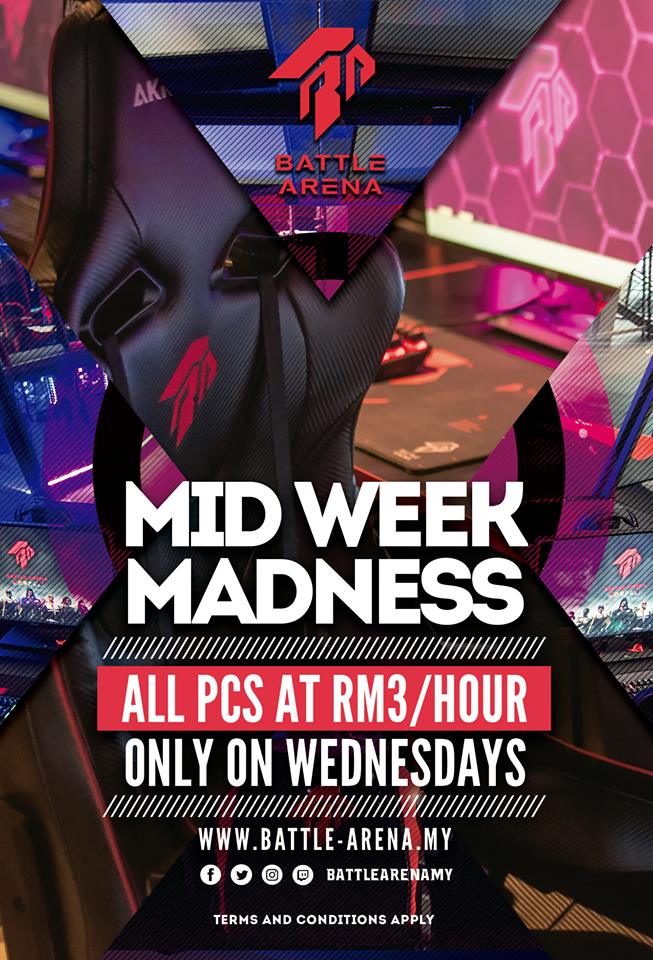 MID WEEK MADNESS
WEDNESDAY PROMOTION




Feeling stuck in the middle? Like nothing is beginning and nothing is ending?
Come meet us in the middle at Battle Arena for our Mid Week Madness – play for a flat rate of RM3 per hour for all PCs!
So why don't you just meet us in middle?
Applicable EVERY Wednesday from this week onwards!