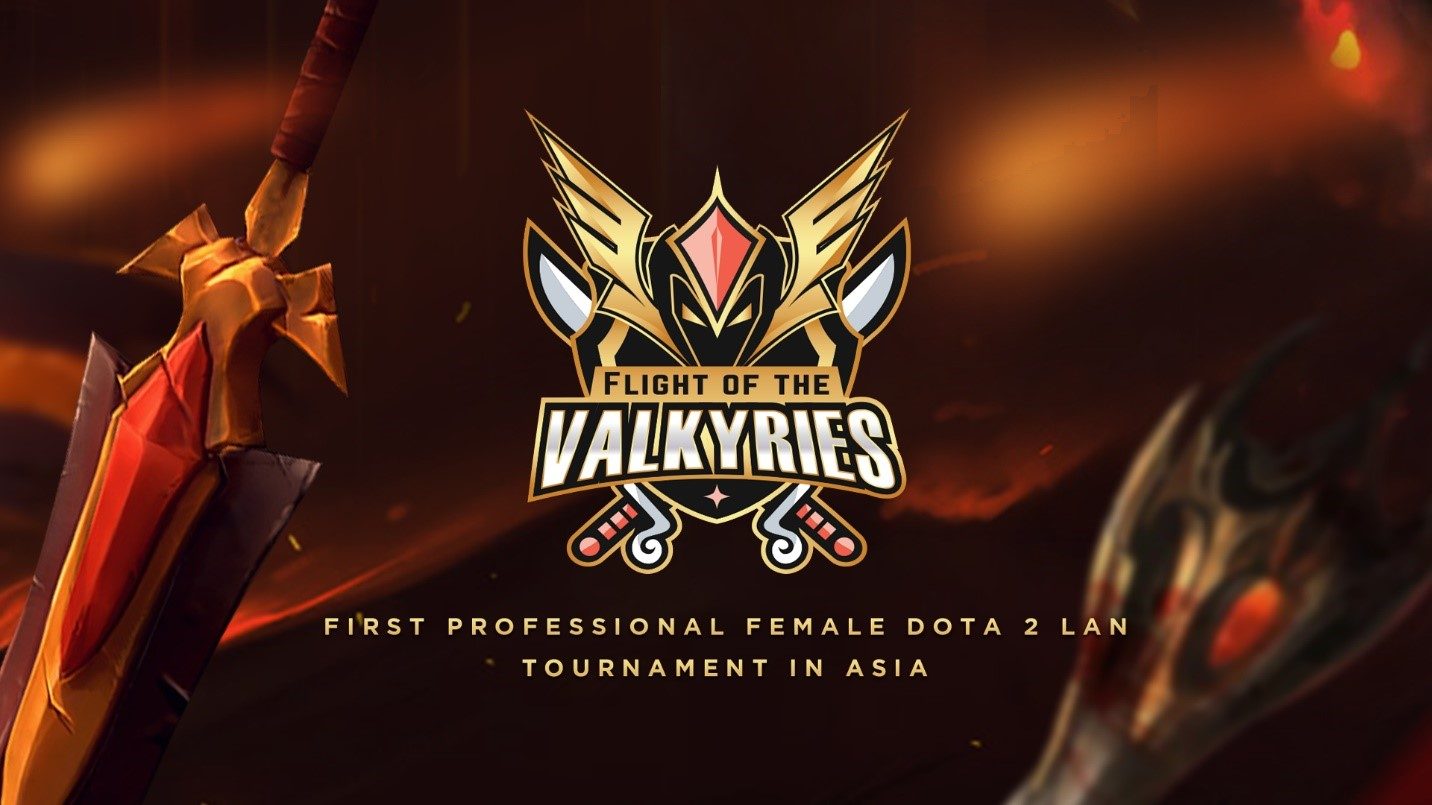 It's Time for the Valkyries to Take Flight!
Brace yourselves ladies and gentlemen, as Battle Arena Malaysia brings you, Flight of the Valkyries (FV). Working hand in hand with our official partners who are MSI, NVIDIA, Corsair, and Genysis Cyber Esports, witness the first all-female professional DOTA2 LAN tournament come forth right here in the heart of Malaysia.
The tournament will be featuring a diverse roster of teams from China and various countries from the Southeast Asian region. This includes Malaysia, Thailand, Philippines, Singapore, Indonesia, and Vietnam.

Largest Prize Pool for All-Female Tournaments (so far).
With a total prize pool of RM 20,000 to be won, these Valkyrian warriors will be battling it out through the qualifiers. As the Grand Finals approaches, a total of 8 qualifying teams will be flown from their respective countries to Malaysia battling it out once more during the Grand Finals in order to be crowned the champions!
As the Online Qualifier recently ended, 6 qualifying teams have already locked down their chances for the Grand Finals. The top 3 teams that made it in the first qualifier includes Valkyries, Maya, and Synergy 88. Wargods.

Team Synergy 88.Wargods
Team members (from the left): Naomi, Isai, Espie, Rain, Kath, & Keng
The other teams that made it in the second qualifiers includes Pacifik Pink, Asterisk*, and ArkAngel who nabbed the top 3 spots.
Team Pacifik Pink at High Grounds Cafe, Quezon City, Philippines
Female players and Esports
Flight of the Valkyries serves the purpose of increasing the awareness of the ever-growing female community in Esports across Asia. It also aims to establish a tournament brand that embodies female empowerment in a male-dominated industry. Pushing diversity and providing an opportunity for female players to showcase their honed skills and sharp reflexes.
Finally, female players would be given the chance to shine like the bright stars they are!
Further tournament details
The 8 qualified teams will compete each other in a LAN tournament on the 19th and 20th of January 2019 at Battle Arena Malaysia in the Grand Finals.
Don't forget to join us as these female players blow you away with their heated battle for victory.