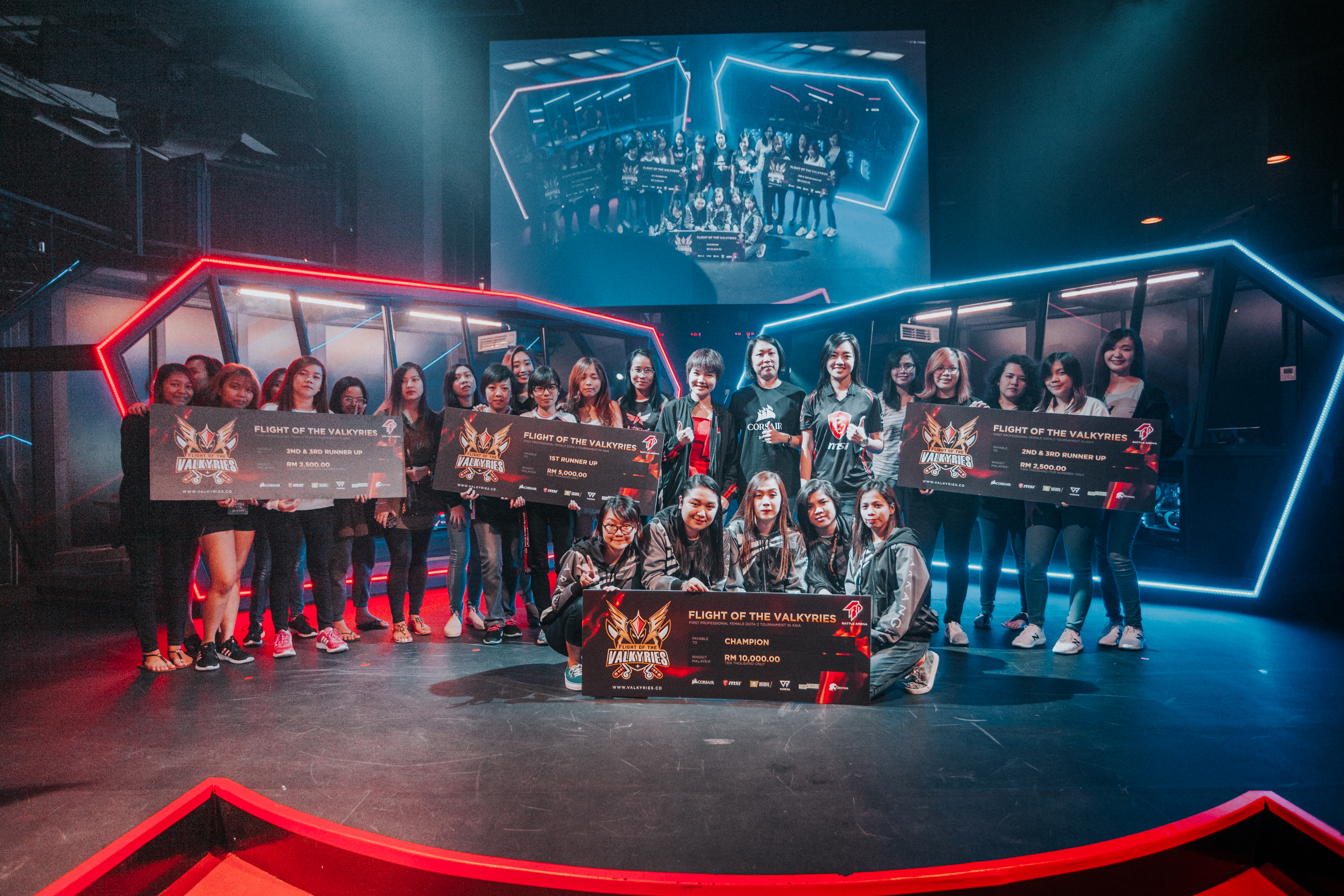 The Valkyries have Taken Flight!
Just like that, the battlefield cleared and a champion emerged from the smokes …

A big thank you to all everyone and our sponsors who joined us here at the Flight of the Valkyries Season 1 as various teams across Southeast Asia and China gathered up right here in Malaysia to battle it out in front of a live audience online and on ground.
Day 1 on the Battlefield
Here's how the tournament went down, it began with Round Robin matches amongst the 6 qualifying teams. By the end of the day, 4 teams remain standing strong with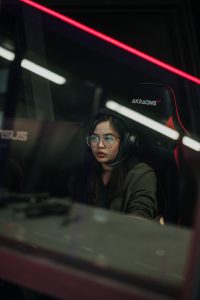 their heads held high as the Semi Finals play out starting with Team Asterisk* (Singapore) vs Team Maya (Philippines). Followed by Team Pacific Pink (Philippines) vs Team ArkAngel.FE (Philippines).
By the end of the night, 2 teams remained. Team ArkAngel.FE and Team Asterisk* were the last to stand and were up for the Grand Finals on the next day.
Prizes and Giveaways by our Sponsors
Aside from the matches being played out, there were also amazing giveaways and lucky draws that were ongoing as well! So many people walked away with awesome prizes in hands. Shout out to MSI, Corsair and Shopee for giving our audience this great opportunity to win. As well as our drink sponsor You C-1000 for providing us with refreshing drinks during our event!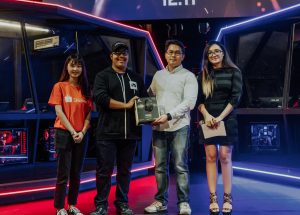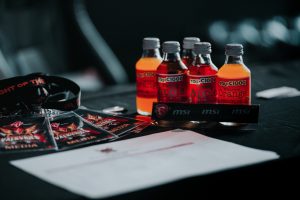 The Final Battle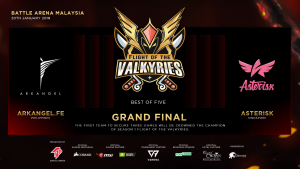 As Day 2 dawn upon us, there was so much going on! The battle between Team ArkAngel.FE and Team Asterisk* created such an intense atmosphere during the Grand Finals in a Best of 5 (BO5) playout. What the crowd didn't expect was a clean 3 wins in a row by Team ArkAngel. FE but of course, Team Asterisk* gave all they could as they pour in all their efforts and they were so close at every game.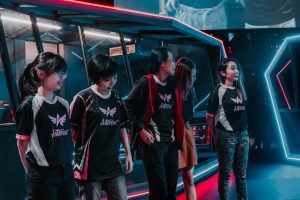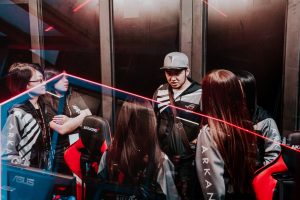 Champions were Crowned
Congratulations to the Flight of the Valkyries' First Season Grand Champions, Team ArkAngel.FE from the Philippines who won a total of RM10,000!
This marks the grand conclusion of the first ever Flight of the Valkyries Tournament. We hope to see everyone again in Season 2. So don't forget to like Flight of the Valkyrie's Official Facebook Page – https://bit.ly/2B9LPSr & Battle Arena's Official Facebook page – https://bit.ly/2S6Fvow or even follow us at our Instagram account @BattleArenaMY for future updates!