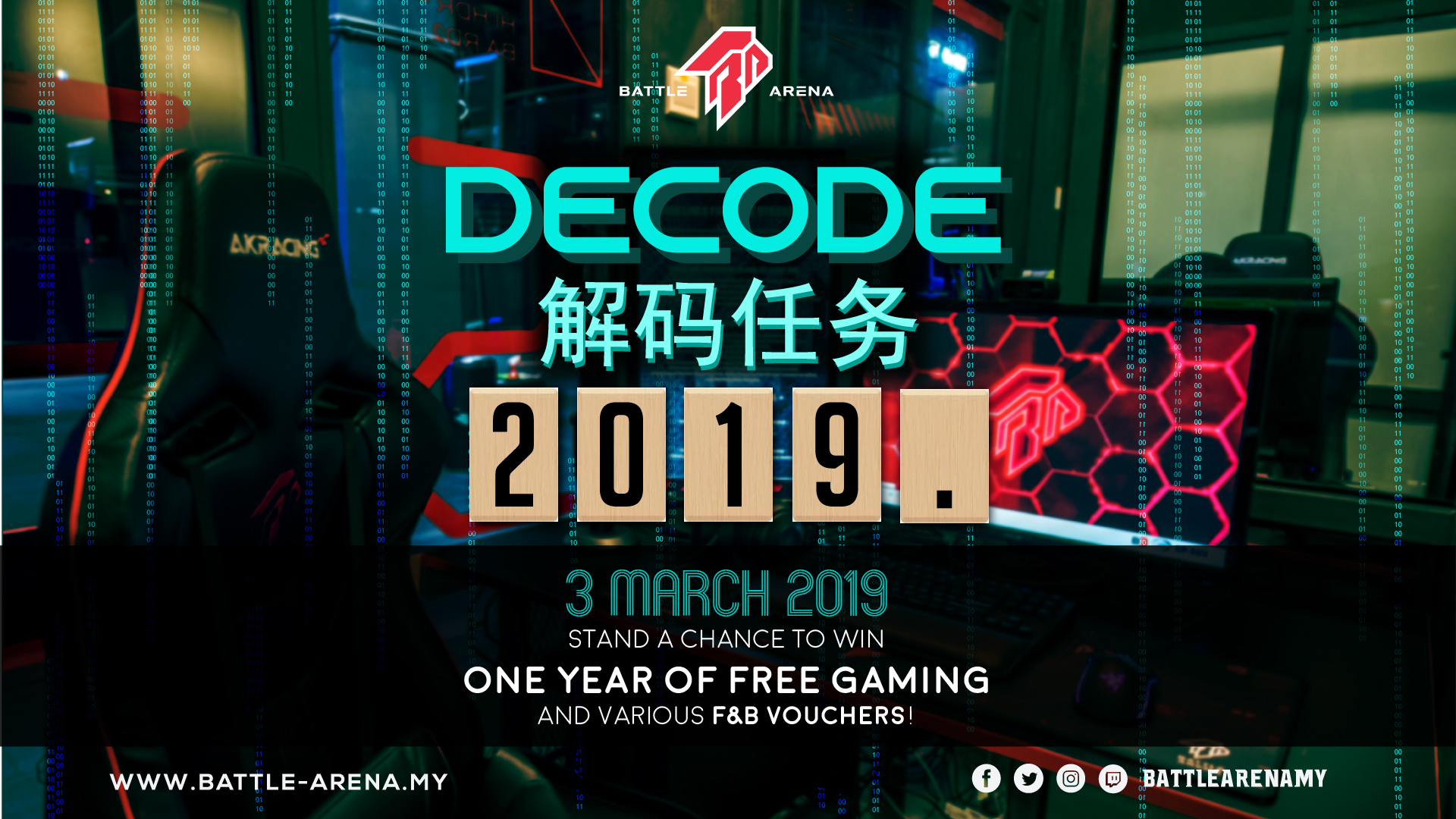 Decode Promotion
Duration: 3 March 2019 – 10 April 2019
For one month only, there's a chance for lucky customers to win the grand prize of ONE YEAR FREE GAMING. We are not exaggerating on this, this is all true and facts with our new Decode Promo! There are also other amazing prizes such as gaming credits, beverage and snack vouchers, and even two full day Battle Pod reservations, you can literally game till you drop with your buddies!
Whenever you top-up with a minimum of RM50, you'll be given 2 ball coupons. Accumulate a total of 5 and you're on your way to have a go at our Decode booth located at our front desk.
There is a total of seven balls labeled with 2, 0,1, 9 and 3 decimal point inside a box. You'll be withdrawing five balls from the box and the final number from the five balls will determine your price. Bear in mind, that whenever you withdraw one ball from the box, you must instantly place it on the ball holder in a sequence from right to left.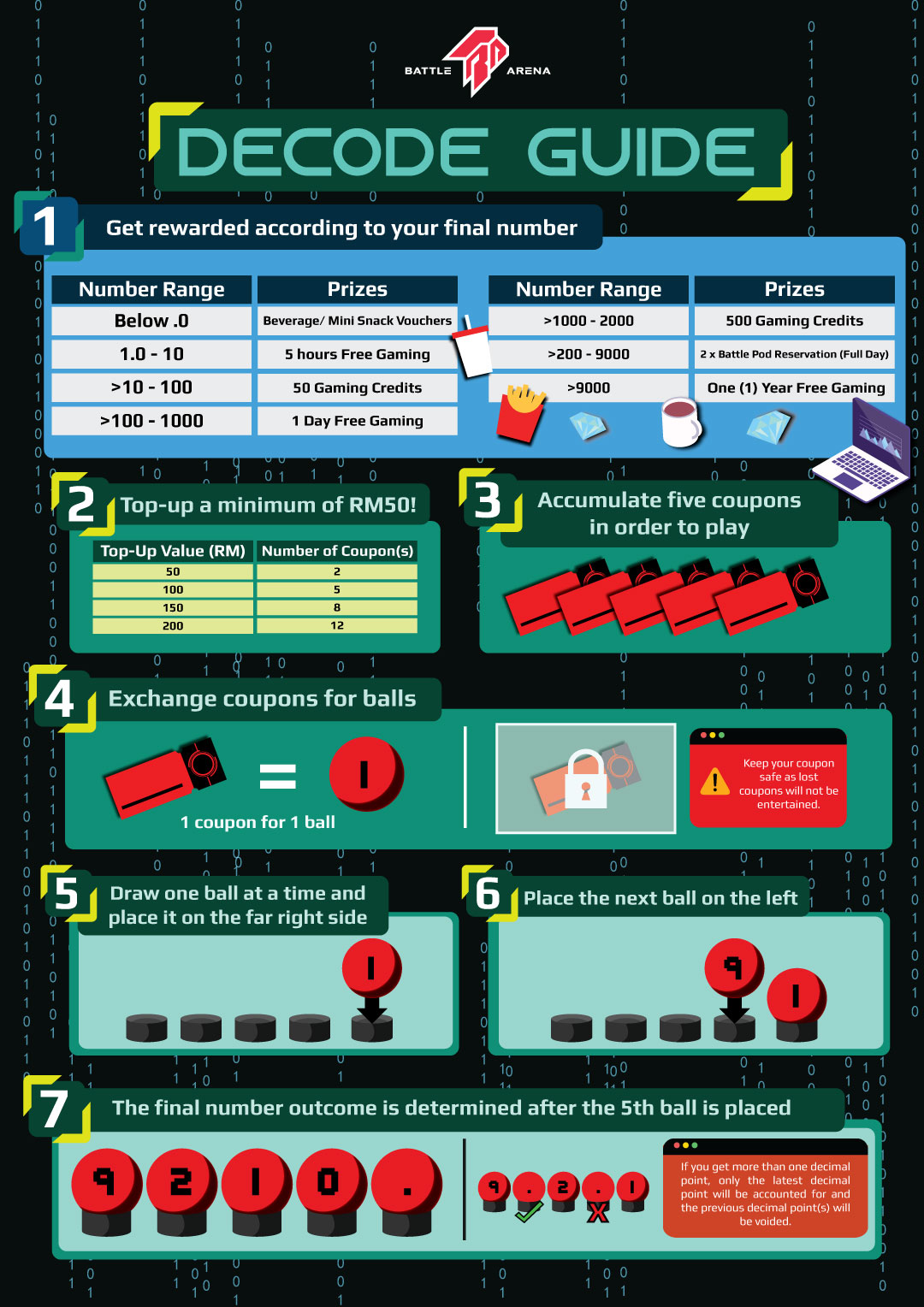 Terms & Conditions:
Members are required to have five (5) coupons in order to play Decode.

According to how much members top-up, they will be given a respective amount of coupons.

Members will be given one (1) coupon that they can exchange to one (1) ball.

If members have less than five (5) coupons, they are not allowed to play Decode but can keep their coupons till they have accumulated five (5).
At every withdrawal of a ball, members must instantly place it in the ball holder starting from the far right ball holder.
After all balls have been placed on the ball holder, the final number that are placed will determine what kind of prize the member will received.
Coupons can only be used once – once coupons have been used to redeemed balls, coupons must be torn to avoid confusion.

So, don't forget to drop on by this March and try your luck!