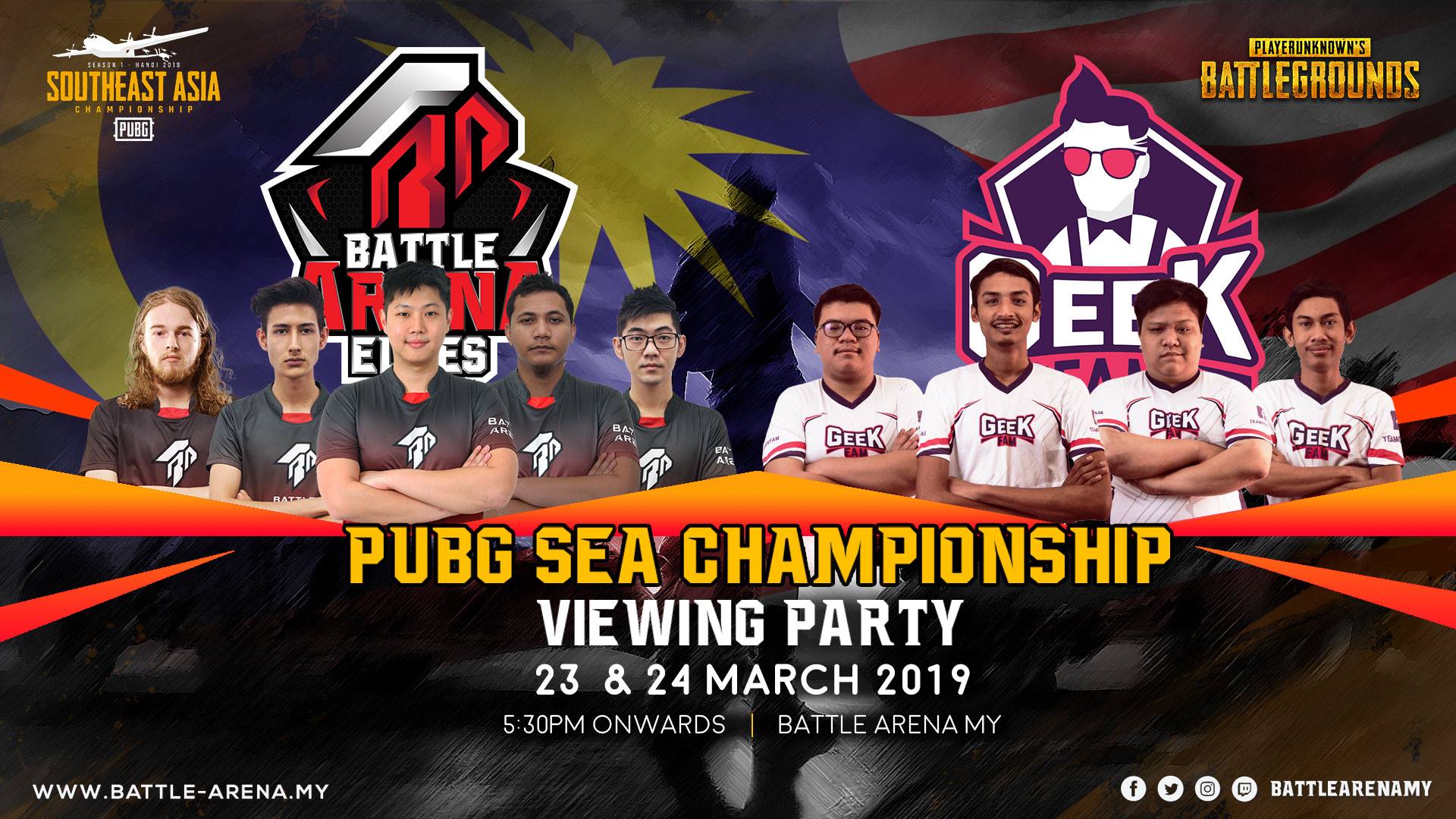 PUBG SEA Championship
The 🇲🇾 Battle Arena Elites & 🇲🇾 Geek Fam PUBG will be playing in the PUBG SEA Championship LIVE in the stage pods at Battle Arena this coming weekend!
PUBG fans, please come down to Battle Arena this weekend to cheer for our Malaysian home teams – there'll be giveaways, lucky draws and discounted food & drinks!
Venue: Battle Arena Malaysia
Starting Time: 5:30pm
Date: 23 & 24 March 2019
Cya!!!