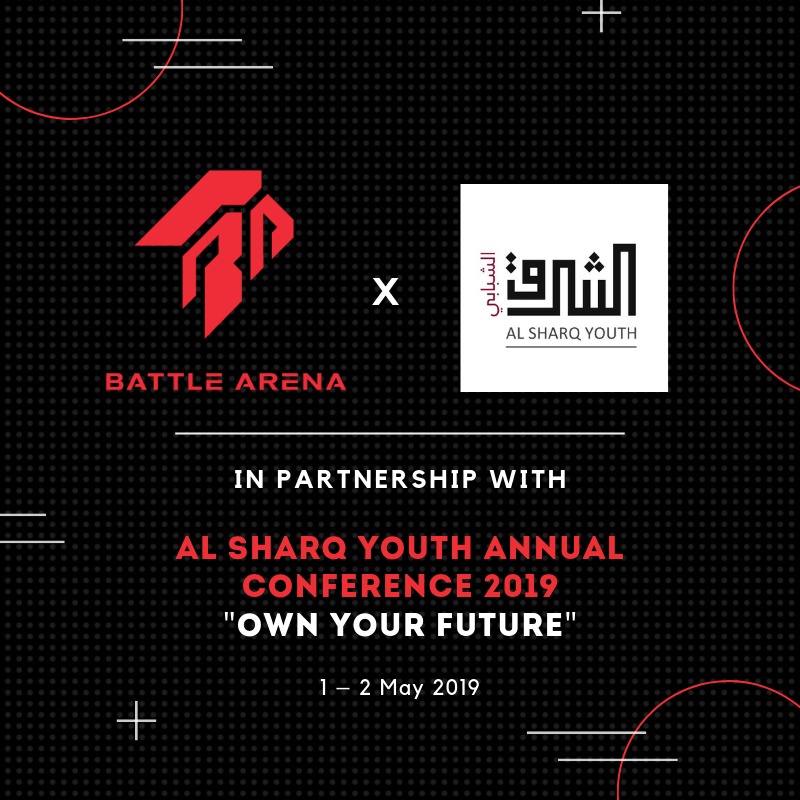 Battle Arena Malaysia x Al-Sharq Youth Annual Conference 2019
Alongside Al-Sharq Youth, Battle Arena will be leading the charge in educating the next generation's leaders about career prospects in the esports industry!
Drop by tomorrow and Thursday at Royale Chulan Kuala Lumpur to learn more about esports as a career (admission fees apply).
To those who are interested in attending Al-Sharq Youth, Battle Arena has a special discount for you here!
PROMO CODE: Battlepromo02
REGISTRATION LINK: Click Here