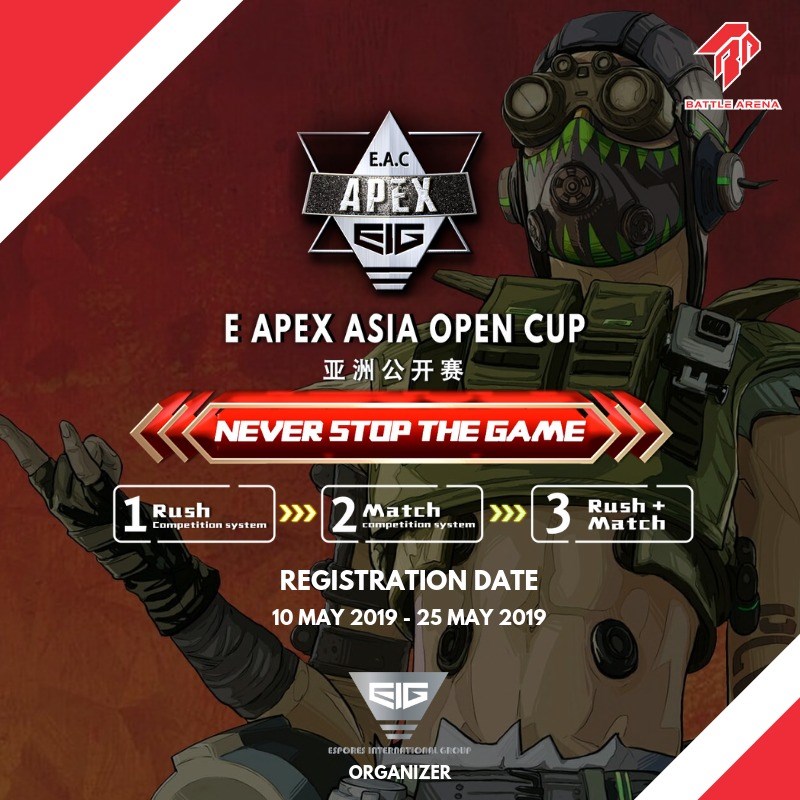 E APEX ASIA OPEN CUP
Announcing the first Apex Legends Official International Tournament "E APEX ASIA OPEN CUP" with a total prize pool of USD10,000 organized by EIG!
Battle Arena Malaysia is proud to announce that we are the broadcasting partner for this event.
REGISTER HERE: https://forms.gle/aEA1oK1VtVqF52q89

TOURNAMENT DETAILS: bit.ly/2Wju2nB
Stay tuned to our page for more updates!