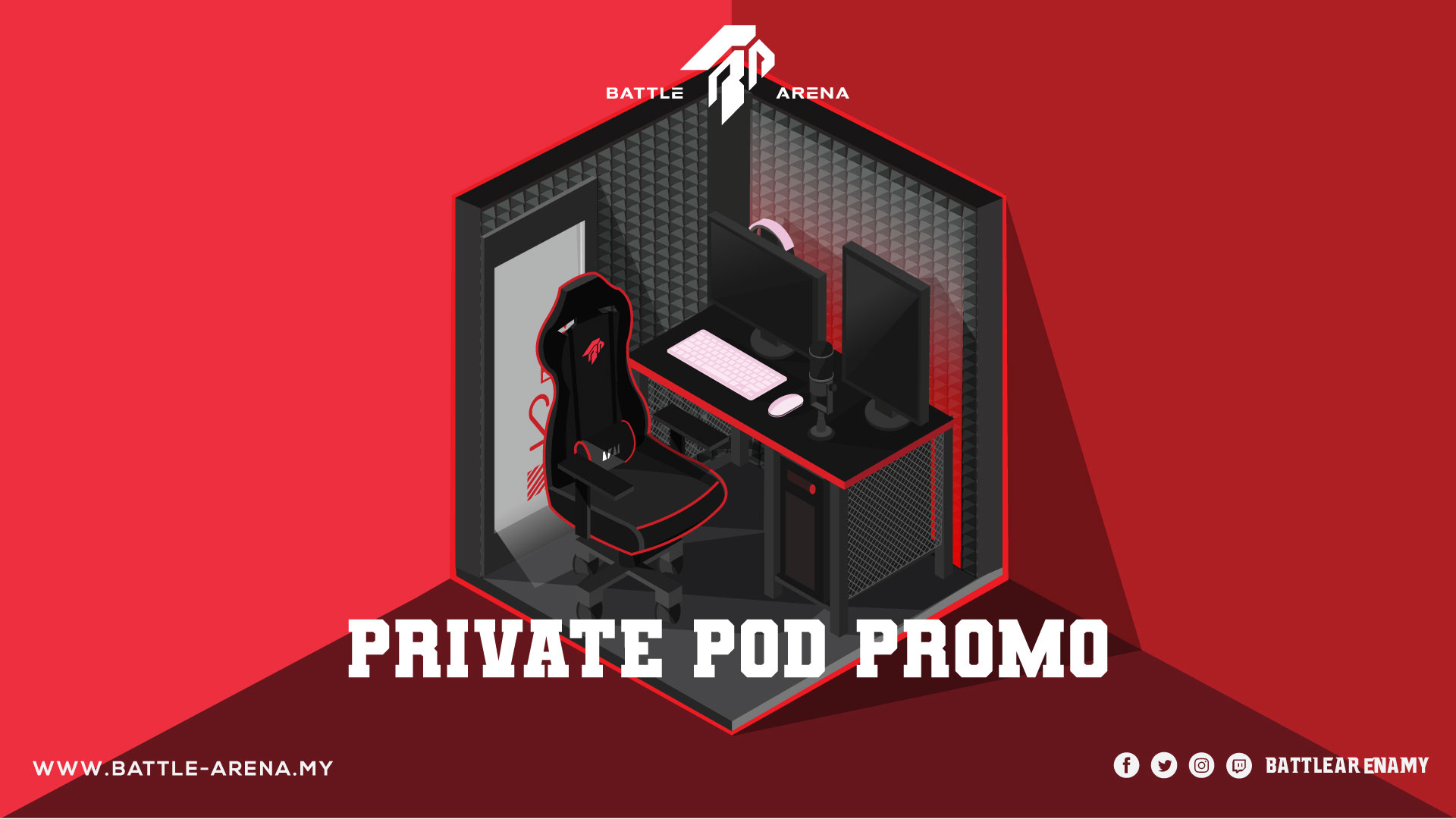 Private Pod Promotion
Have you ever wanted to experience gaming in our private pods?
Have you ever wanted to showcase your game but don't know how to begin?
Have you ever wanted the best equipment to game on?
For the month of June! Our Private Pods will be at a special rate of RM7 an hour!
Battle Arena is doing this as a means for those who are keen to explore into streaming and to get a taste of playing YOUR favorite game in a private room.
New to Battle Arena? Hit the "REGISTRATION LINK" and we will get you up to speed on how to be part of the family!
For more information, do message us on "FACEBOOK"
Existing members of Battle Arena can call in to make a booking for the usage of the pods.
Call Us Maybe? 03-7932 1199 😉
FAQ:
Q: Do I have to stream to use the Private Pod?
A: No, you do not have to stream to use the Private Pod, you can use it to play your favorite game.
Q: Must I schedule the pods to be used?
A: Preferably if you could do it first so that your experience here is maximized.
Q: Can I eat inside the pod?
A: Only our cafe food is allowed on the premises and in the pods.
Q: Can I bring my own peripherals to be used in the Private Pod?
A: Yes you can bring your own peripherals, but do not forget to bring it back home.
Terms and conditions:
Must be BA members

SP Pod key must never leave the premises.

No smoking/e-cigarette/Vaping in the booth

No outside food. (Including Chewing Gum)

Please keep the pod clean.
If require any assistance, please seek the crews.