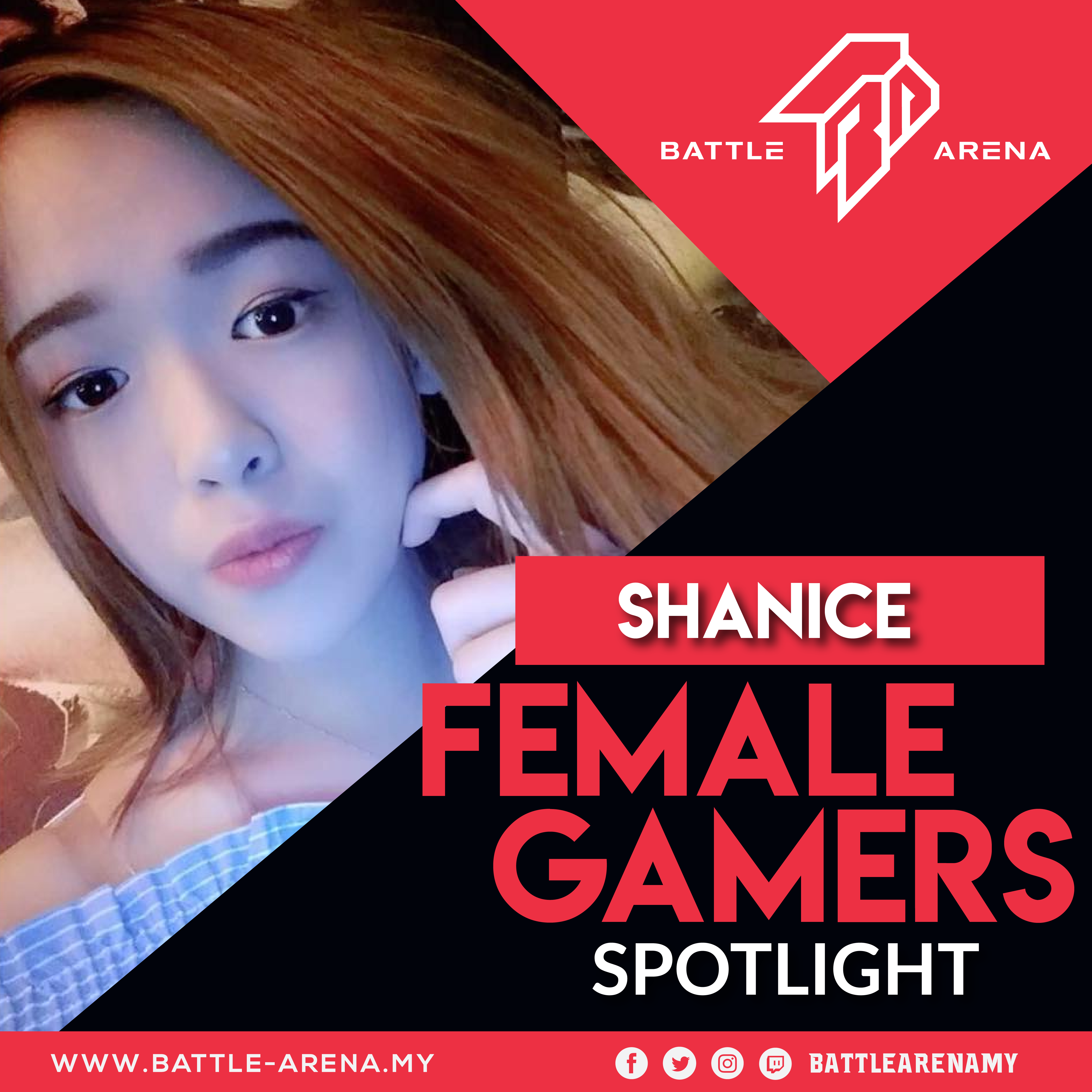 Women's Empowerment Campaign #7 – Shanice Love
🔺

What made you decide to become a gamer/streamer?
My elder brother. Since we have a big age gap, I put in the effort to know more about video games by playing them to have a better relationship with my brother and have more topics to talk about.
🔺

How do you overcome negative/hate comments from your viewers?
I take it as a compliment and try to improve from it, as it's the best way. There is a saying that goes like "failure is the mother of success ". Those hateful comments will make us realise our problems and encourage us to change.
🔺

How do you envision success as a streamer?
To me a successful streamer is to have a lot of viewers that are willing to talk to you while streaming, not everyone will interact with the streamer, most of the time they would just rather watch. I am happy if my chat is filled with people talking to me while I stream, which makes me think that I am entertaining them. That's how I envision a successful streamer.
🔺

What does "female gamer privilege" means to you?
I think that the female gamer privilege does exist and it is a good thing in this industry. It makes it easier to attract male viewers/players to play with as female gamers are more interactive while they are playing games. It also helps to improve the companies branding if female gamers are their ambassadors.
🔺

What are your thoughts about the stereotypes and misconceptions that guys are better at playing video games than female gamers?
It doesn't matter whether you're a male or a female gamer, but it's all about how much effort and training you put in to be the best player.
🔺

Have you ever experienced any sexual harassment while streaming/gaming? If yes, how did you overcome it?
Yes, I think every female gamers experienced this. I would warn them not to say such things in my stream. But if it continues, I will just ignore them.
🔺

What has been your greatest regret since you become a streamer and what did you learn from it?
My greatest regret is that I did not know about the latest gaming trends and not being able to realise that my viewers are not very entertained with my streams. What I learnt from this is that playing with entertaining friends would make it easier for my viewers to interact with me.