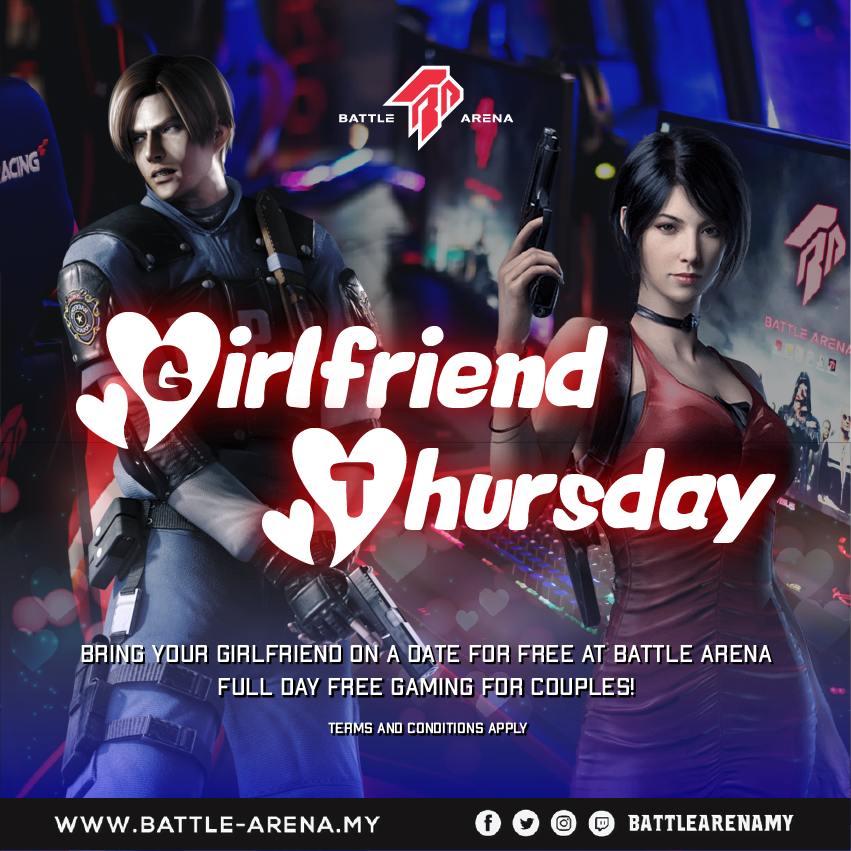 Girlfriend Thursday
Tired of having your girlfriend rage at you for gaming too much? Just bring your girlfriend or female friends over to Battle Arena every Thursday for FREE gaming session!
Full day free gaming for both.
Free welcome drink upon membership registration.
Terms & Conditions:
This promotion is only valid on Thursdays.
Both partners have to be an existing Battle Arena member to be eligible for this promotion.
Non-members are required to register as a member before being eligible for this promotion.
Complimentary beverages are only applicable for new female members who sign up on that day.