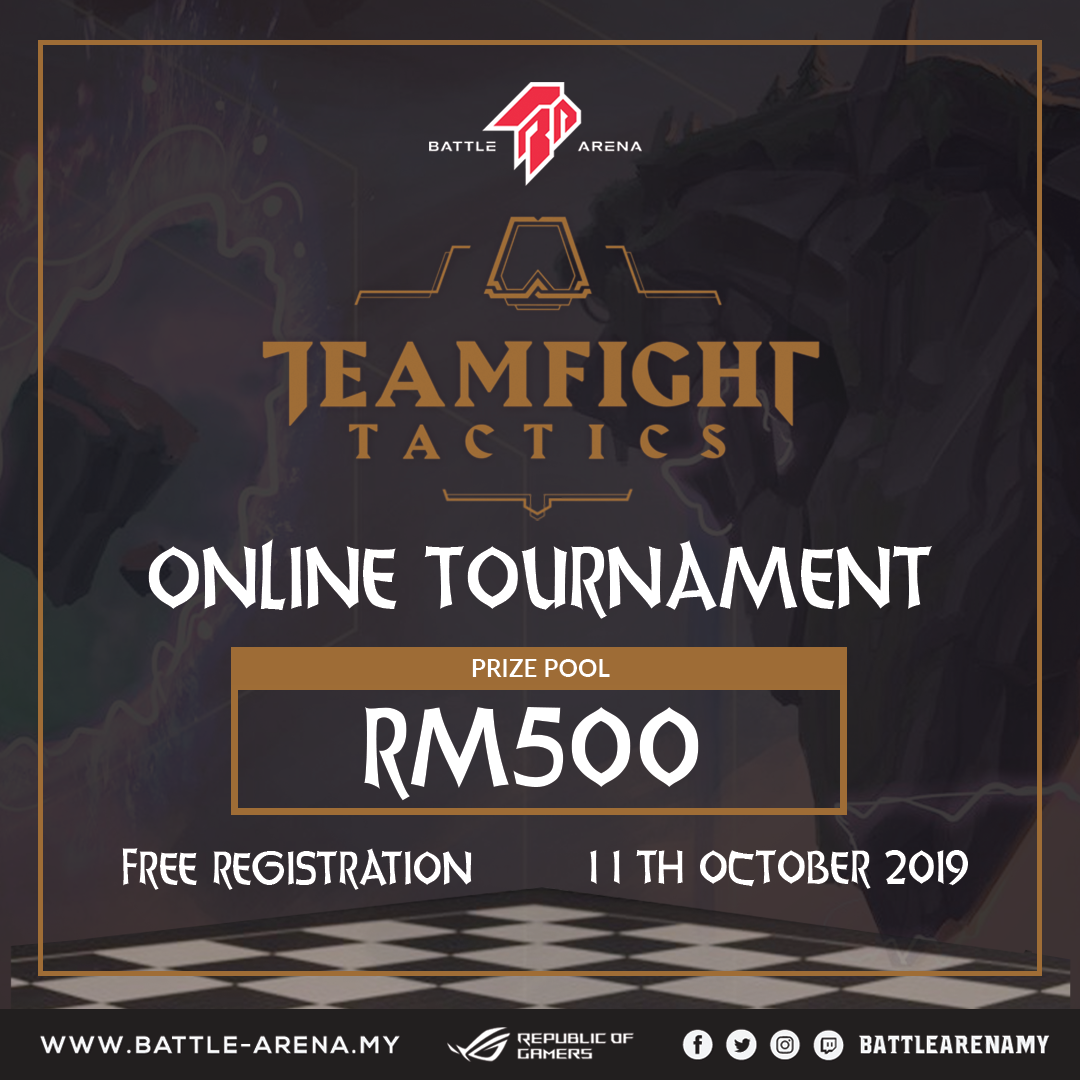 Teamfight Tactics Online Tournament
Tournament Overview
Tournament Discord Server: https://discord.gg/3PtQC2x
Date: 11th October 2019 (Friday)
Time: 8PM – 12AM
Venue: ONLINE
Registration Fees: FREE
No. Participants: 32 Players
General Information
Registration closes on 9th October 2019 (11:59PM).
Participants need to check-in between 7PM – 7.45PM on our Discord server.
Registration for the tournament will be on a first-come-first-serve basis.
Only open to Malaysian. Battle Arena will not distribute the prize money if the participant is not Malaysian.
The rules are subject to change (any changes will be announced on the day of the tournament).
Registration
Registration is OPEN.
Prize Money
Prize Pool Distribution (RM 500)
Champion: RM 300
1st Runner Up: RM 150
2nd Runner Up: RM 50
Tournament Rules
Point rule: 1st – 8, 2nd – 6, 3rd – 5, 4th– 4, 5th – 3 , 6th – 2, 7th – 1, 8th – 0
Participants will be randomly distributed into 4 groups, which is group A, B, C, D. 8 participants in each group.
Participants must complete at least 2 effective group stage matches. 2 participants with the highest cumulative score from each group will proceed to the final match. Total will be 4 matches.
Any form of cheating or malicious influence/intention on the tournament is strictly prohibited. If any team is found losing their matches on purpose, hacking, etc, they will be disqualified from the tournament.
All final interpretation rights of the event will be belongs to Battle Arena Malaysia.
Tie breaker rule:

More rounds won
Duration survived
Player List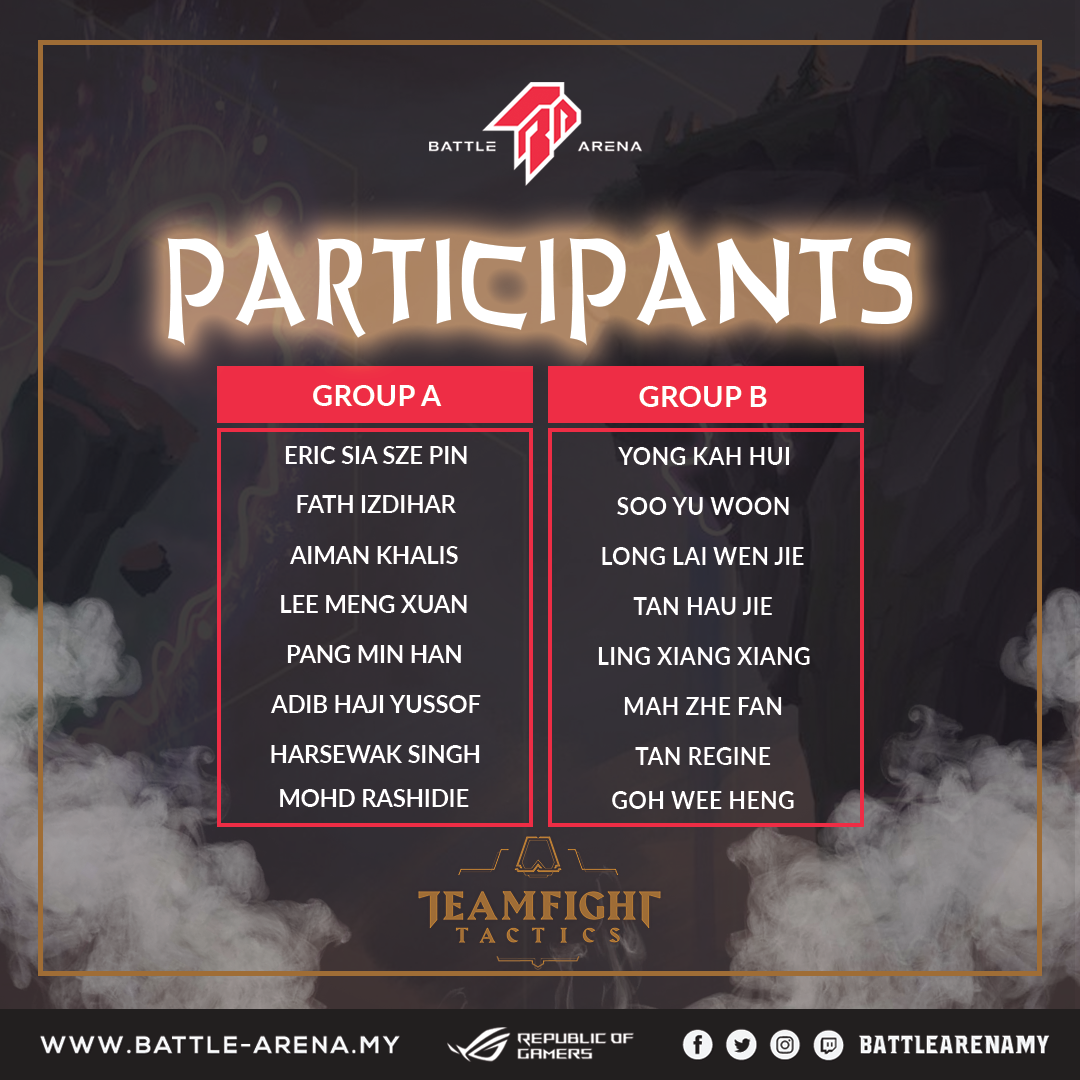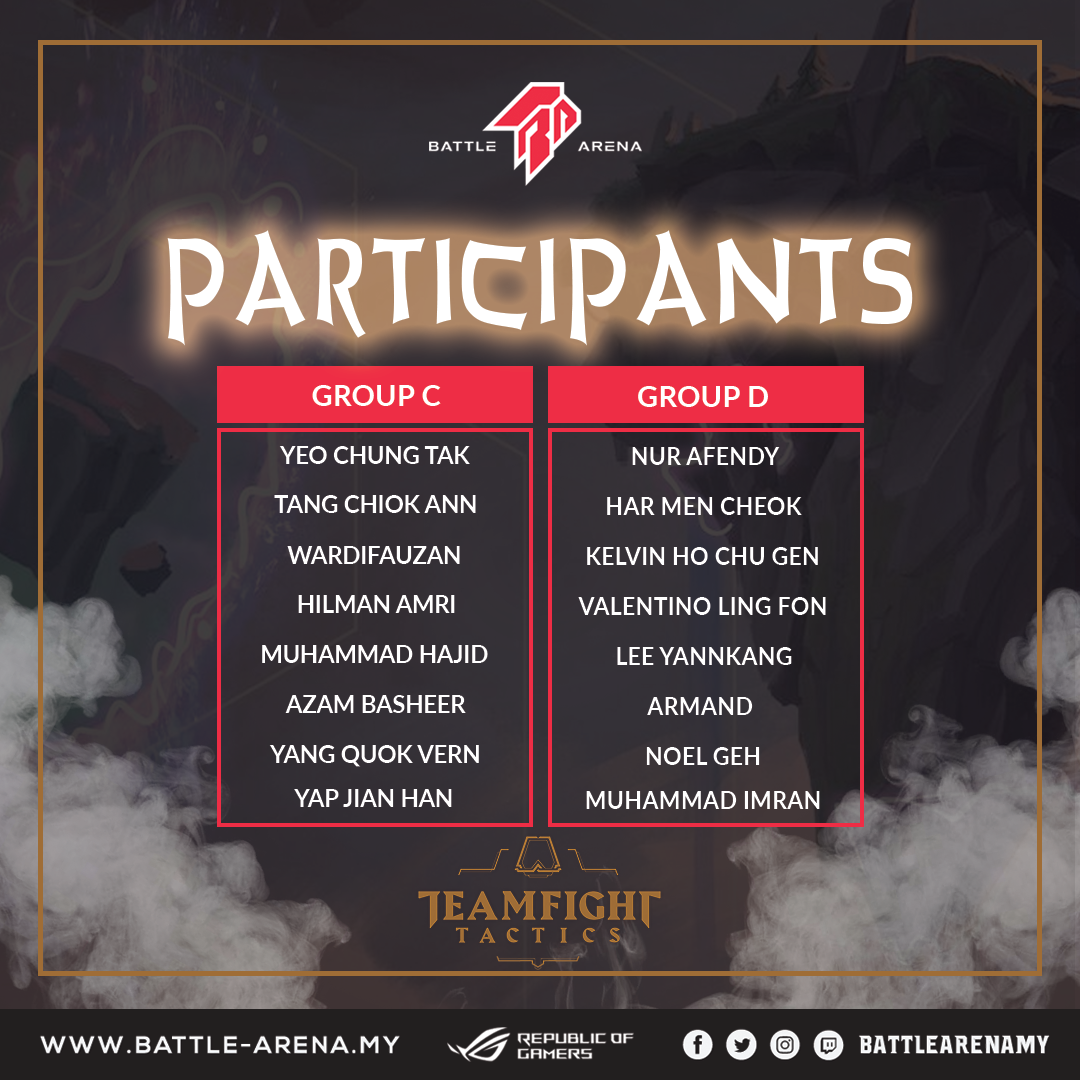 Tournament Rules and Regulations: TOURNAMENT RULES