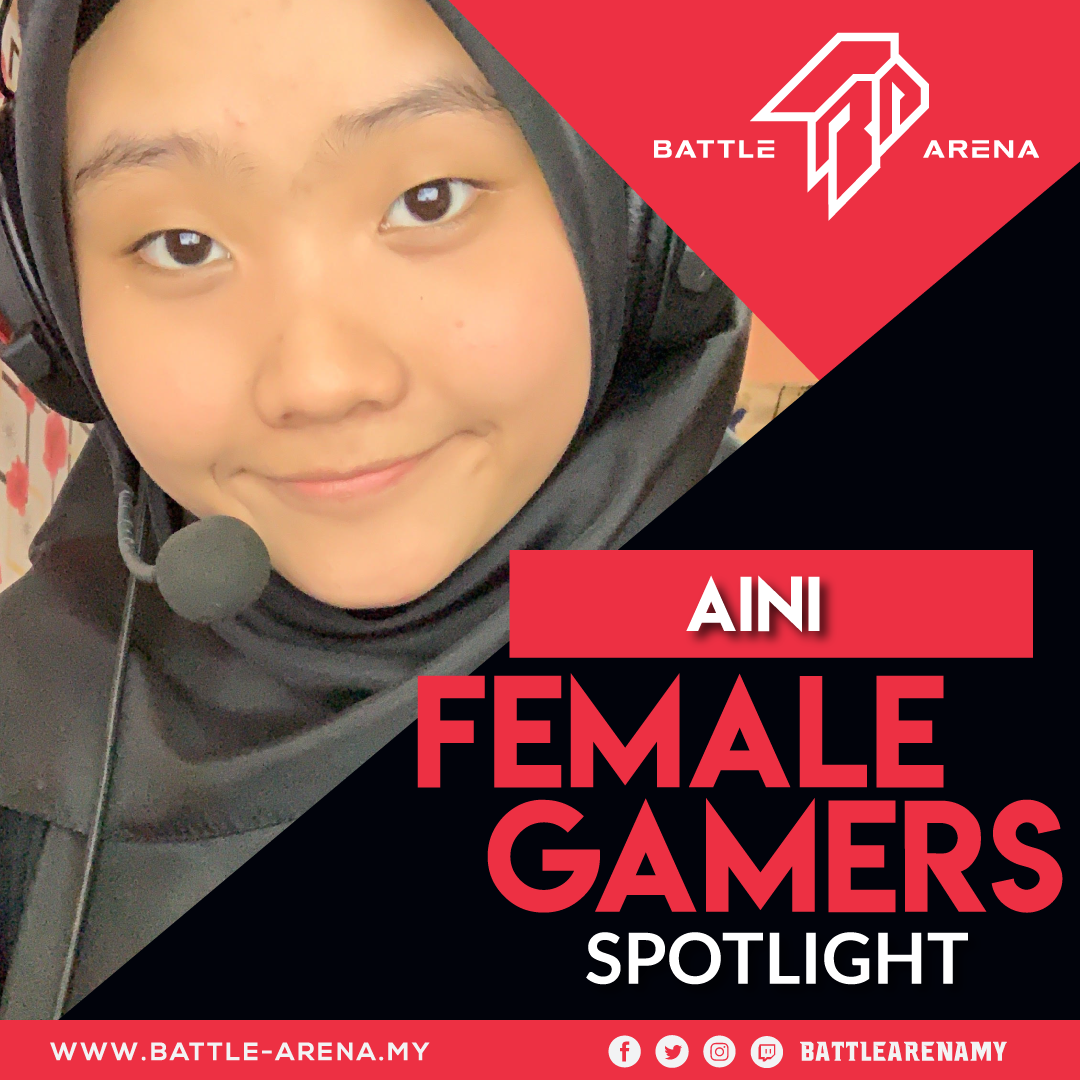 Women's Empowerment Campaign #8 – Ainii Gaming
🔺

What are your current involvements in the Malaysian gaming/esports industry?
I'm a Facebook Gaming Partner/Streamer as well as a player for Orange.Sphynx CSGO Female Team.
🔺

As one of the youngest Malaysian professional FPS players, do you think age plays an important role in being skilled and experienced in any FPS games?
Age is never the factor. Mindset is
🔺

As a professional female gamer, have you ever experienced criticisms where people say that you've only won the match/tournament because you're a girl and your opponents were just going easy on you?
Yes, but winning or losing a game or a tournament is still a win or loss, regardless of gender.
🔺

What do your friends and family think of the path that you've chosen to pursue? (being a professional gamer/streamer)
My parents were not supportive in the beginning, but now they are. My friends are definitely supportive of the path I've chosen!
🔺

What advice/words of encouragement would you give to young girls out there (around your age range) who would like to pursue a career in esports?
Keep training, watch professional players play on a daily basis/or when you're free. There's no such thing as age or gender factor. You can always try to be the best in whatever games you wish to play. Most importantly, have fun!
🔺 How do you feel about the growth of gaming/esports in Malaysia and the increase in numbers of female gamers?
It's nice to see that esports is growing well in Malaysia as well as an increase in female gamers. It cuts off the stereotype that only men play games.
🔺

How do you envision success as a professional gamer and streamer?
To be able to provide positive vibes, message, and/or influence to people who watch my streams.
🔺

As a professional gamer yourself, do you think professional gamers are similar to the athletes in other sports? Why or why not?
I think it's similar, the only difference would be that it's not physical. Professional gamers still need the skill, mindset, agility, and reflexes that athletes in other sports have.