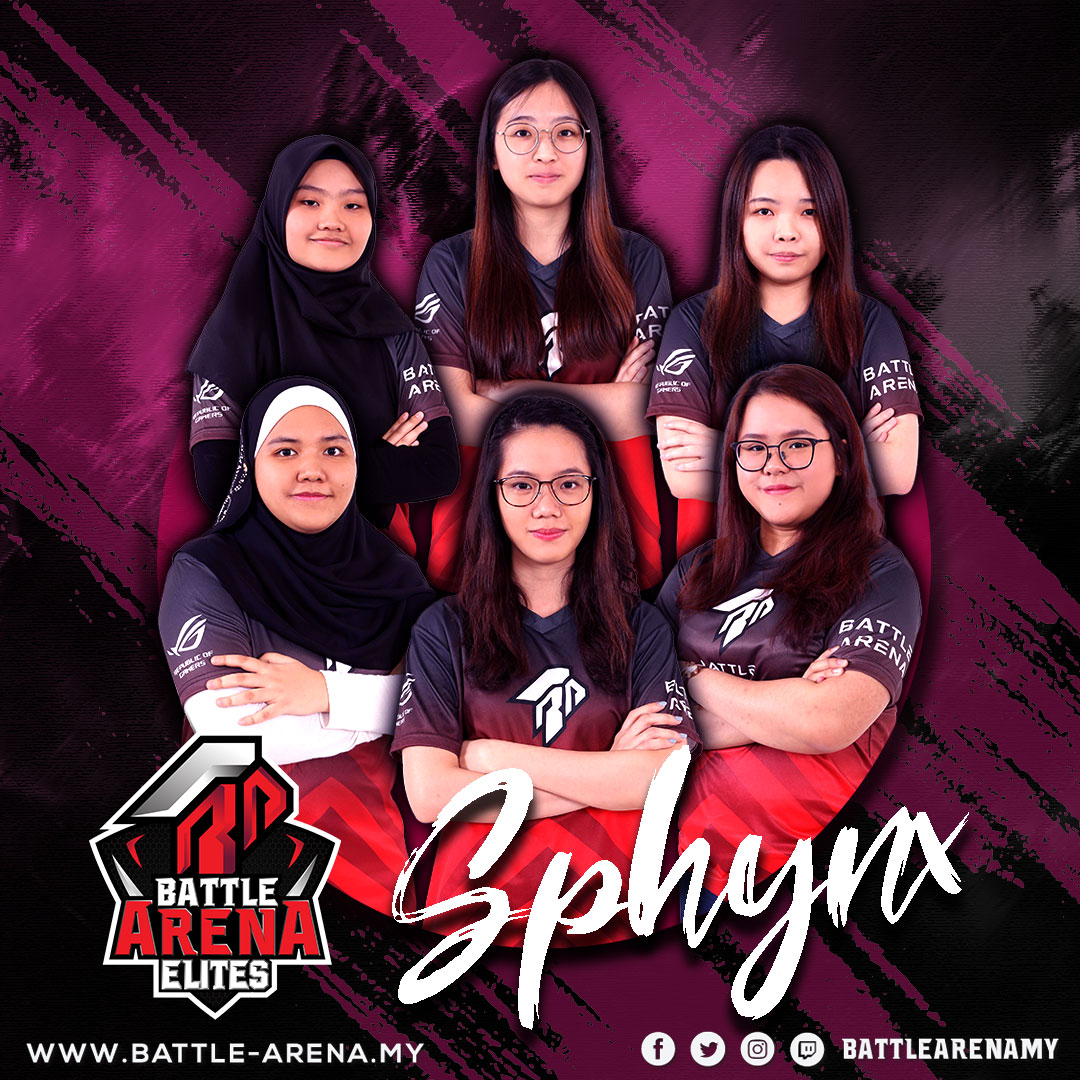 Battle Arena Malaysia Acquires All-Female CS:GO Team – Sphynx
Battle Arena Malaysia has acquired our first all-female competitive team, Malaysian CS:GO powerhouse, Sphynx.MY!
Formed in 2017, the team has managed to achieve many local championship titles, qualifying for international events such as the ZOWIE DIVINA Women's Asia CS:GO Championship 2019 and Dreamhack Showdown Valencia. Previously captained by Ramona "GFi#" Azween, the team is now being led by Aisya Sabrina "Argent" binti Sabri. The team recently emerged champion in the Lenovo Legion of Valkyries Malaysia Qualifiers and will be playing in the upcoming Southeast Asia Finals.
Battle Arena Elites Sphynx (B.A.E Sphynx):
Nurul "Ayumiii" Aini
Aisya "Argent" Sabrina
Shanice "Alaska" Choo
Jasmine Christina "Jazminism" Sim
Ng "maye" May Yee
Iffah "3ve;" Nazurah
Narinpal "Fluckz" Singh – Coach (Not Pictured)
We'd like to extend an invitation to the media to do features / interviews with the team, either at Battle Arena or your office / studio. If you are interested, please send an email to Kimberly Chan, Marketing & PR Manager of Battle Arena Malaysia at [email protected]
Follow B.A.E Sphynx on social media: