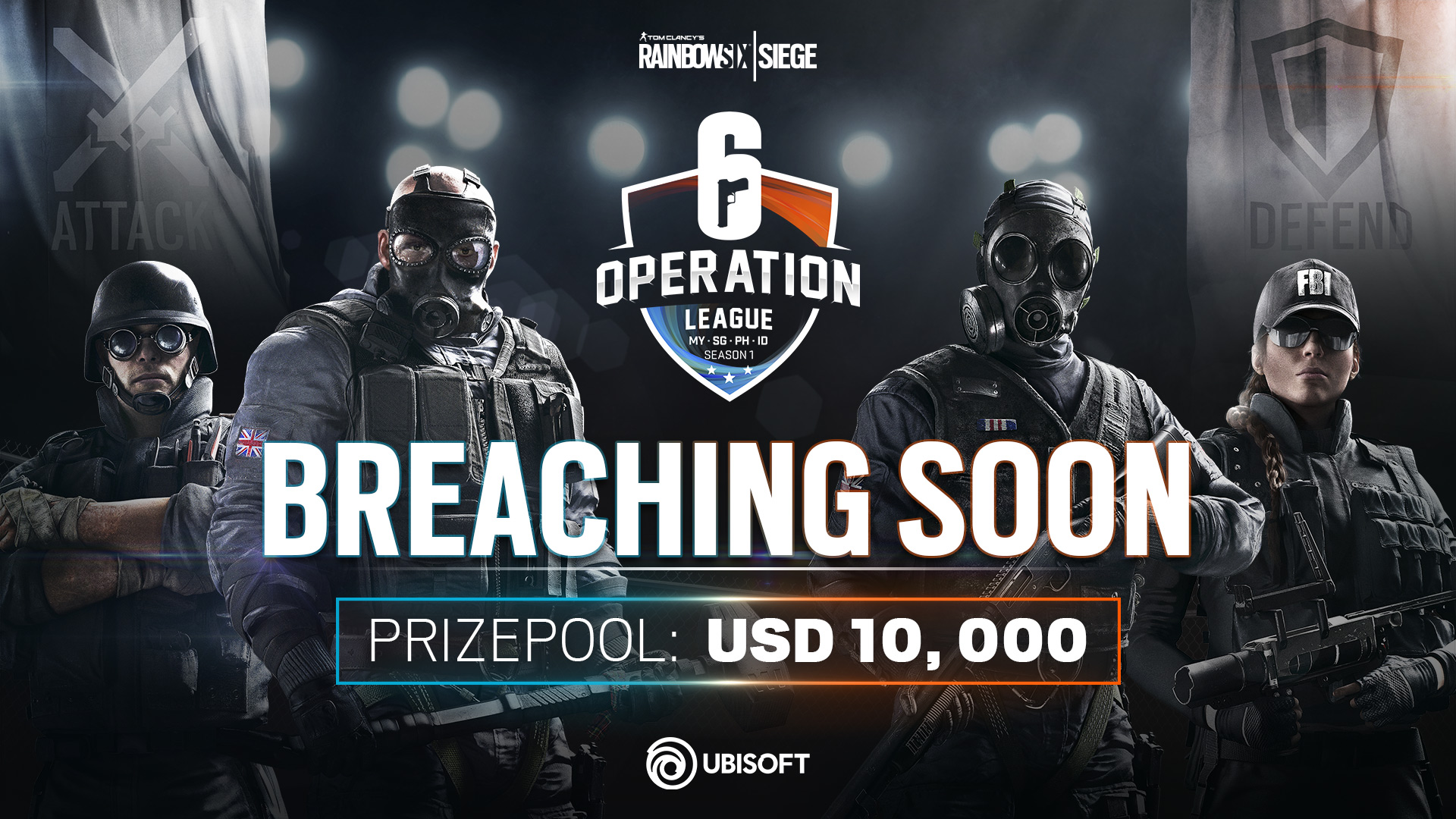 Rainbow Six Operation League: MY/SG/PH/ID Season 1
Key Events & Dates:
Online Singapore Qualifiers: 14th – 15th March 2020 (Saturday – Sunday)
Online Malaysia Qualifiers: 21st – 22nd March 2020 (Saturday – Sunday)
Online Group Stage: TBA due to COVID-19
LAN Grand Finals: TBA due to COVID-19
Tournament Format:
Open Qualifiers: Top 2 advances to the online Group Stage (with MY/PH/ID and invited teams)
Group Stage: Top 4 advances to the LAN Grand Finals
Reminders:
3 out of 5 active players (not including sub) must be legal residents/citizens of their respective country qualifiers.
Players must be at least 18 years old to participate. No player shall be considered eligible to participate in this tournament before his or her 18th birthday, defined as having lived 18 full years.
Once a team registration has been confirmed, an IGN and roster change lock will be imposed throughout the duration of the tournament.
Tournament Rules And Regulations: http://bit.ly/R6SEARuleset
Tournament Discord Channel: https://discord.gg/z5RgsAP
Registration Form:
Registration Deadline:
Singapore Qualifiers: 11th March 2020 (10PM)
Malaysia Qualifiers: 18th March 2020 (10PM)
Prize Pool: USD 10,000
Champion: USD 5,000
2nd Place: USD 2,500
Tied for 3rd Place: USD 1,250
——-
Singapore Qualifier Winners: Team VOID & PepeHands
Malaysia Qualifier Winners: Onyx Esports & Geng Esports
Singapore & Malaysia Invited Teams: Giants Gaming & Lèsè Esports