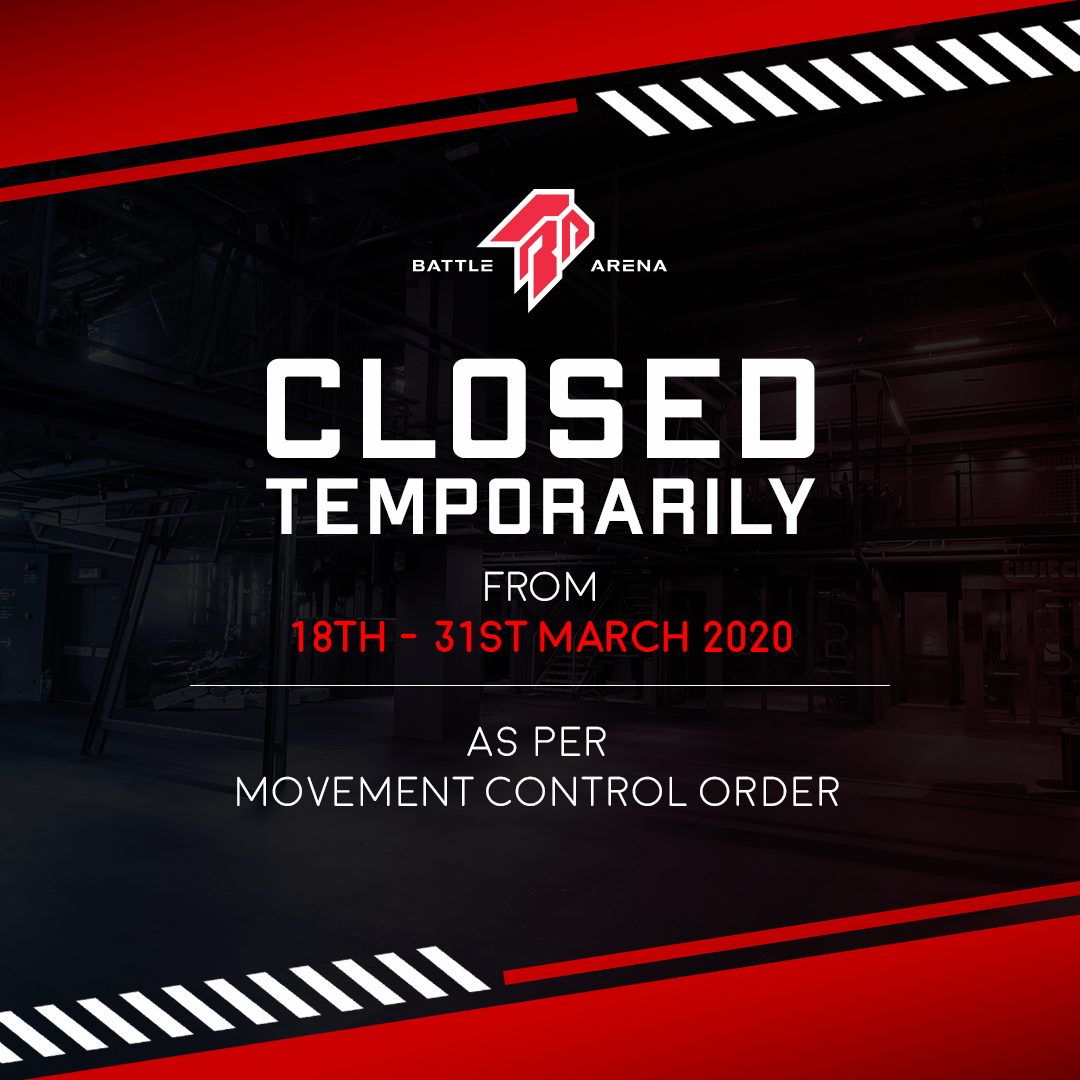 Temporary Closure Due To COVID-19
In line with the Government's decision to implement the Movement Control Order, Battle Arena Malaysia will be closed from 18th – 31st March 2020.
Do follow our Facebook page and YouTube channel for video contents and events geared towards everyone staying at home.
Stay safe and practice social distancing!