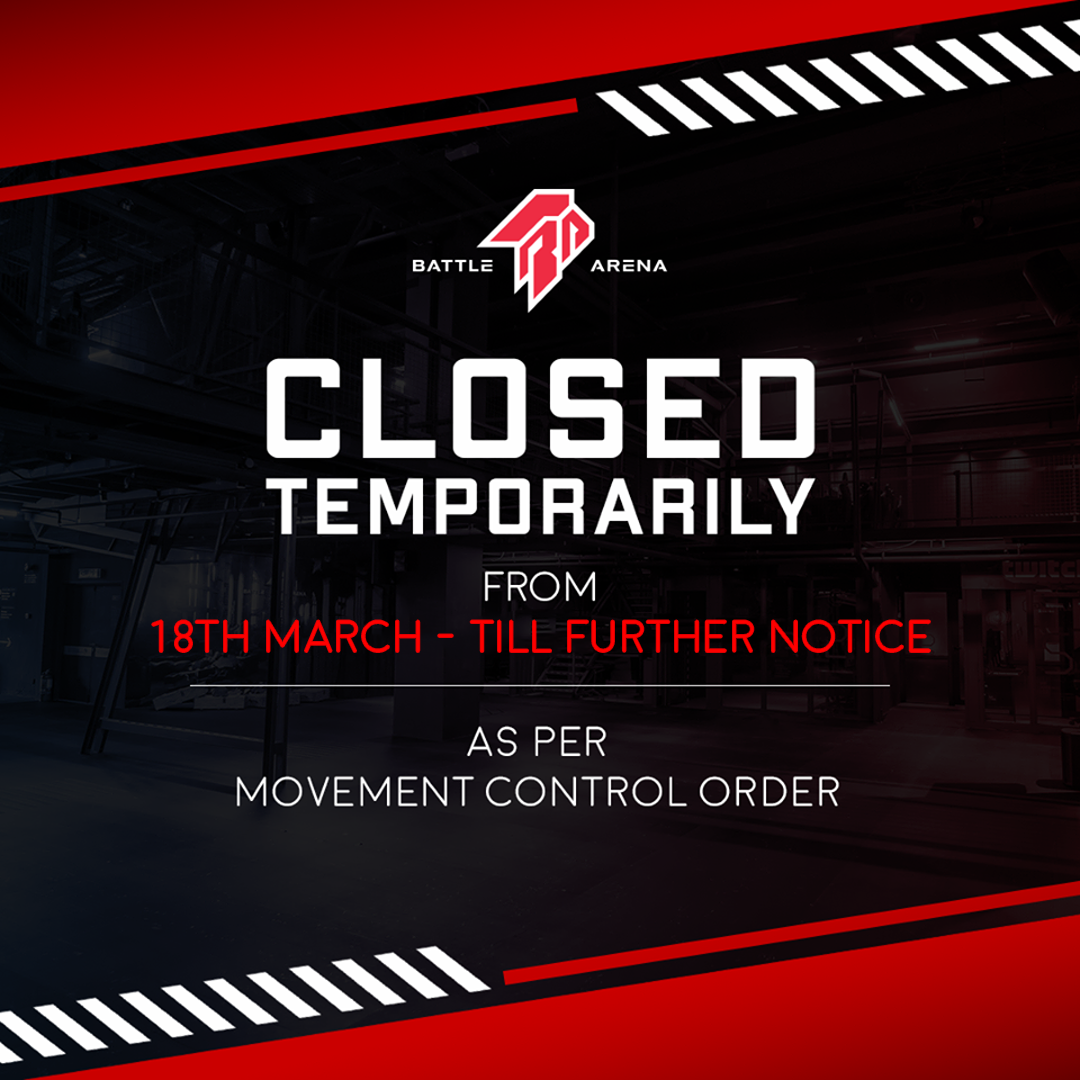 Temporary Closure Due To COVID-19
In line with the Government's decision to implement the Movement Control Order, Battle Arena Malaysia will be closed from 18th March until further notice.
Do follow our Facebook page and YouTube channel for video contents and events geared towards everyone staying at home.
Stay safe, stay home, and practice social distancing!