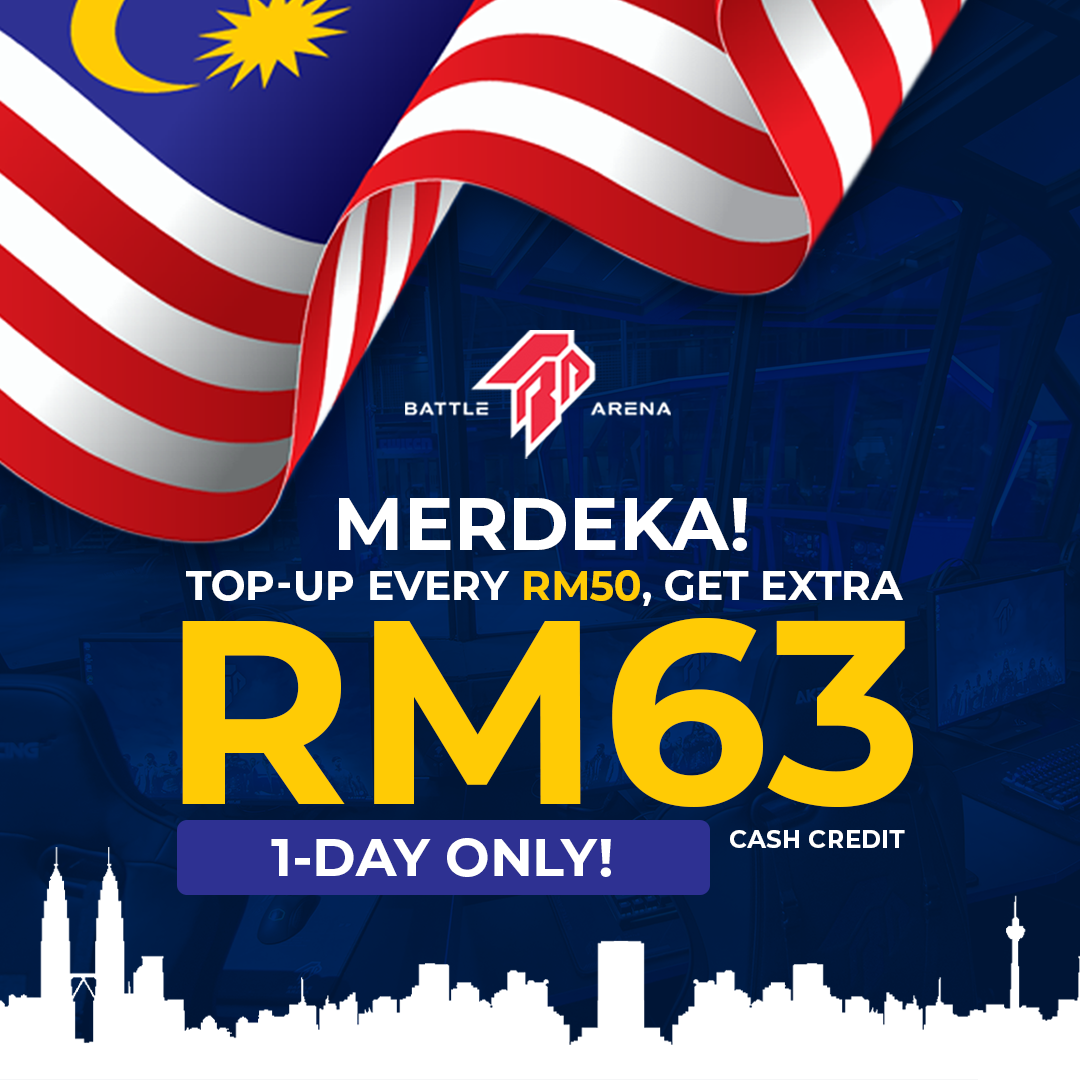 Merdeka Promo
MERDEKA! MERDEKA! MERDEKA!
To celebrate Malaysia's 63rd independence, Battle Arena is offering RM 63 extra credit for every RM 50 top-up. Now you get to spend your credits ordering FOOD
and DRINKS
whenever you game with us.
This promotion is valid only on 31 August 2020.
So what're you waiting! Let's celebrate our national day together.
Terms & Condition:
1. This promotion will run for one (1) day only.
2. Eligible for Battle Arena members only.
3. Non-members are required to register as a member to be eligible for this promotion.