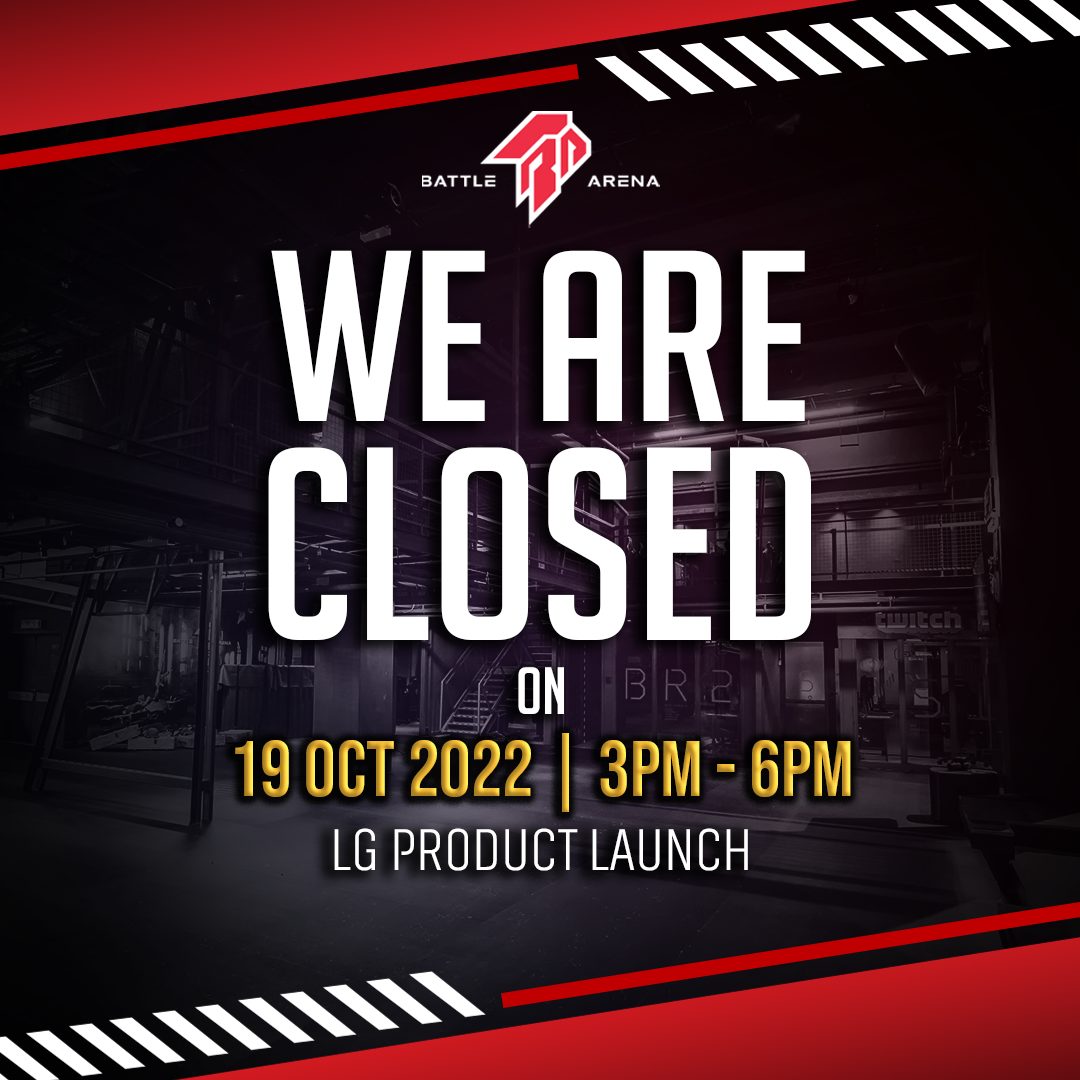 Closure Notice | LG Product Launch
Dear gamers, our arena will be closed next Wednesday (19 October 2022) from 3PM – 6PM as we'll be hosting the LG Product Launch. We will reopen for business at 6PM.
Gamers planning to drop by next Tuesday (18 October 2022), please note that there will be some noise disturbance due to ongoing setup and rehearsal for the event.