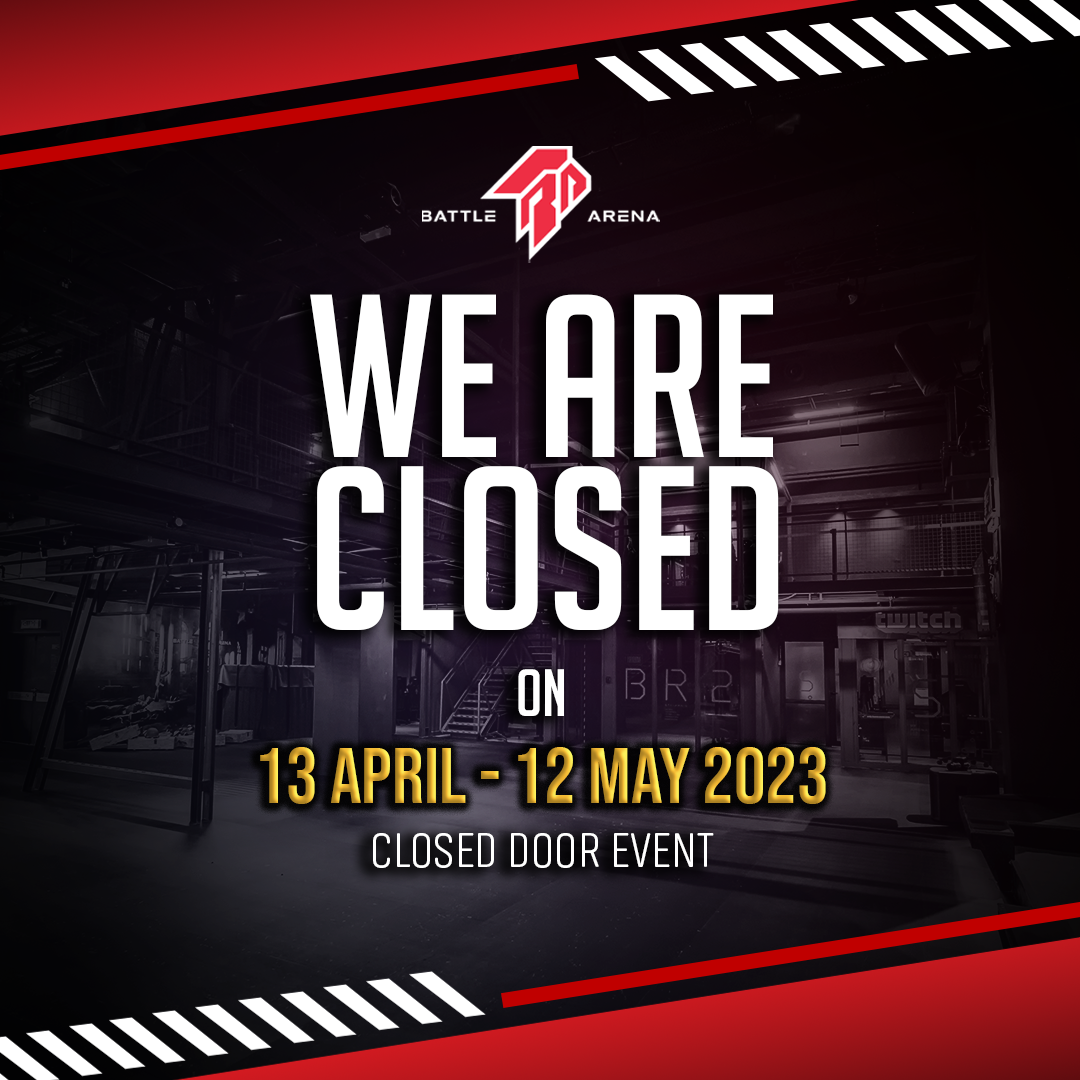 Closure Notice | Closed Door Event
Dear gamers, our arena will be closed for business from 13 April – 12 May 2023 due to a closed-door event. We will not be open to any customers during this period.
We will reopen on 13 May 2023 (Saturday). We apologise for any inconvenience caused. Thank you for your understanding.