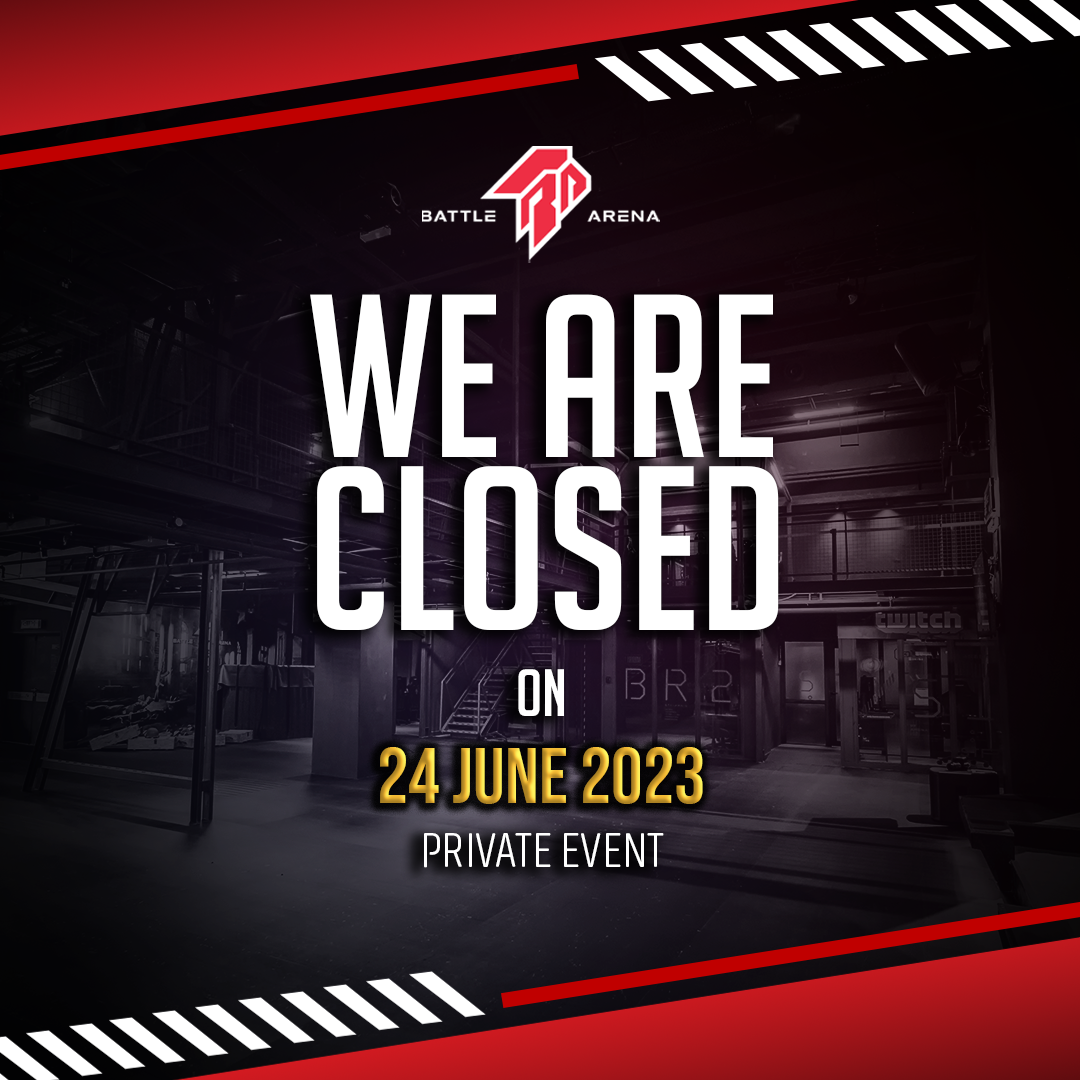 Closure Notice | Private Event
Dear gamers, our arena will be closed this Saturday (24 June 2023) as we'll be hosting a private event. We will reopen for business on Sunday (25 June 2023).
Gamers planning to drop by on Friday (23 June 2023), please note that limited space will be available due to the ongoing setup for the event.
Thank you for your understanding.