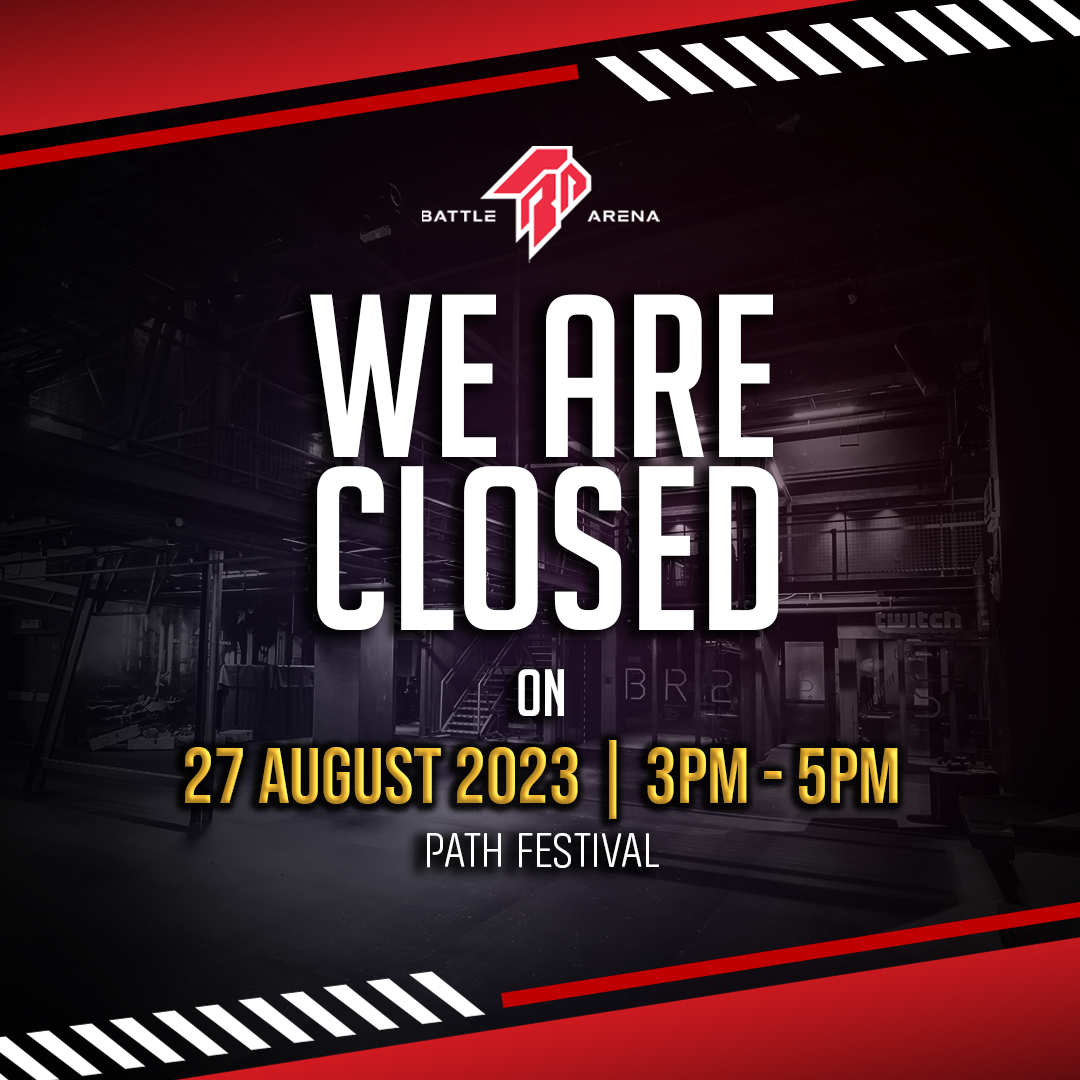 Closure Notice | PATH FestiVAL
Dear gamers, our arena will be closed this Sunday (27 August 2023) from 3PM – 5PM as we'll be hosting PATH FestiVAL. We will reopen for business after 5PM.
If you'd like to attend the event, RSVP now at https://gamers.path.gg/pathfestival!
Gamers planning to drop by on Saturday (26 August 2023), please note that limited space will be available due to another event and ongoing setup for this event.
Thanks for your understanding.