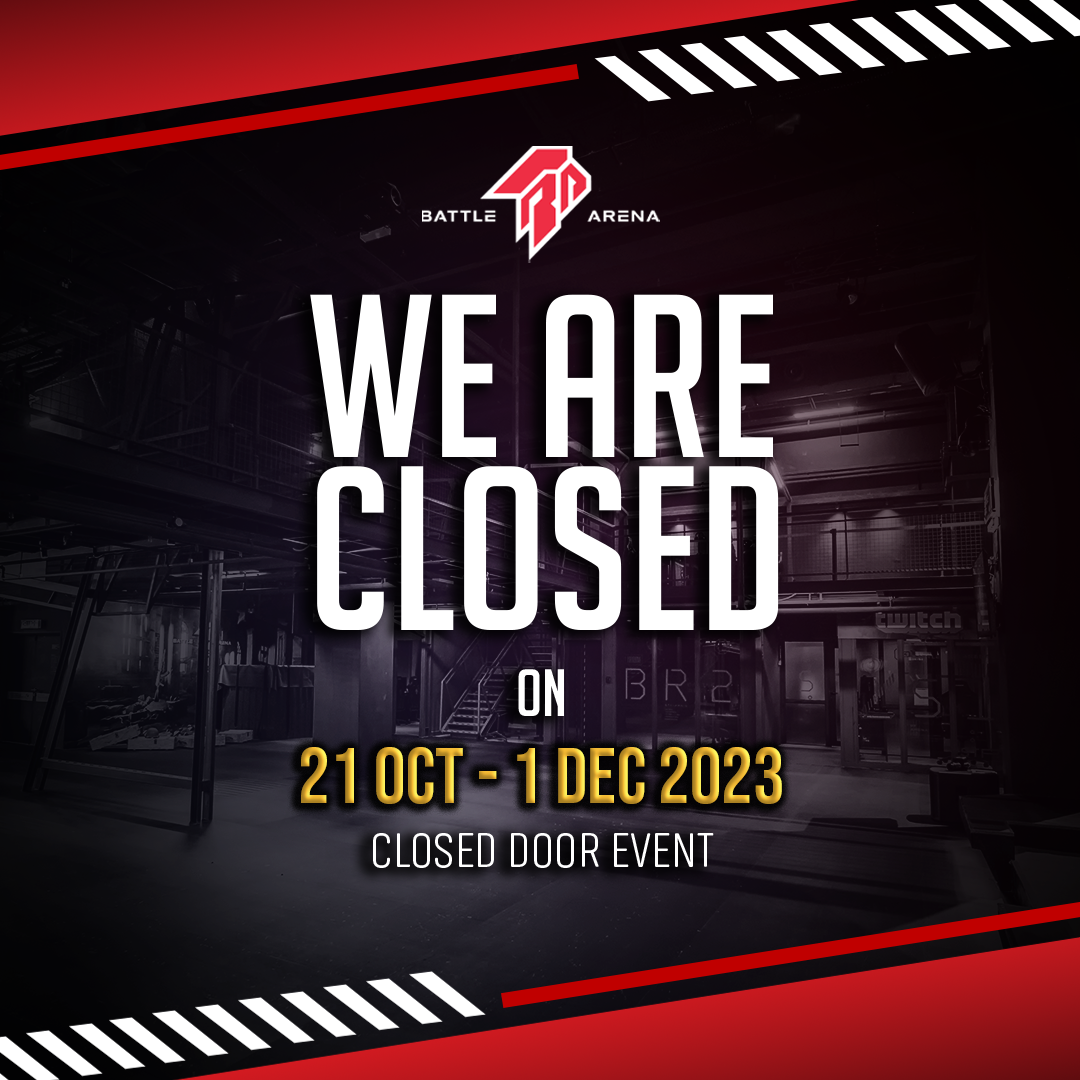 Closure Notice | Closed-Door Event
Dear gamers, our arena will be closed for business from 21 October – 1 December 2023 due to a closed-door event. We will not be open to any customers during this period.
We are scheduled to reopen on 2 December 2023 (Saturday). We will make an announcement if there are any changes to our reopening date. We apologise for any inconvenience caused. Thank you for your understanding.